Aerial Lineman – Quanta Telecom Services – Cedar Rapids, IA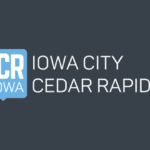 Quanta Telecom Services
Full Job Description
Overview
Quanta Telecommunications Services safely provides comprehensive infrastructure services to fiber, wireline and wireless carrier customers within the communications industry. With a focus on delivering for our customers at the highest quality and service, we need smart, dedicated individuals that take pride in their work and have the savvy to thrive in a rapidly growing environment.
Quanta Telecommunications is actively seeking an experienced lineman, with knowledge of proper utility construction to work on telecommunications infrastructure in the Little Rock, Arkansas area.
Responsibilities
The position requires a good working knowledge of all aspects of telecommunications construction including – make-ready, strand placement, and cable placement (both bare strand and overlash).
Experience with aerial lift devices, utility lines and poles, and the functionality of each is required.
Ensure accuracy of work orders and work being performed is conducted to Quanta Telecommunications standards in a safe and efficient manner.
Ensure that all materials, supplies, tools and equipment are procured in a time efficient manner
Ensure that all machinery and tools are available to the crew and everything is in proper order and state of maintenance.
Ensure that work sites are cleaned and cleared of any hazardous materials prior to the beginning of a construction project.
This role will require extensive travel throughout the region
Comply with all DOT regulations.
Qualifications
DESIRED QUALIFICATIONS (Education, Experience and Skills):
2+ years aerial line experience in the telecommunications field
Ability to read and understand make-ready drawings and sheets
Ability to read and understand all aspects of cable design
Valid driver's license with clean driving record; Class A CDL preferred
Strong knowledge of NESC (GO95 for California) requirements
The ability to work safely, with or without supervision
The ability to work aloft, either from a ladder or other aerial lift device
Bilingual a plus, but not required
Ability to travel
WORK CONDITIONS:
Work is performed most frequently outdoors in weather conditions that vary from sub-zero to heat above 90 degrees, in wet and dry conditions and in rural areas. Employee may performs duties around energized and de-energized electric lines and equipment and moving mechanical parts. Work may be performed in confined spaces. Some exposure to odors, gases, dust and dirt may occur. The noise level in the work environment may range from moderate to loud.
Work is heavy and requires exertion of up to 100 pounds of force occasionally and/or up to 50 pounds of force frequently, and/or up to 20 pounds of force constantly to move objects. Lifting and carrying of 10 to 50 pounds frequently is required. Reaching and lifting overhead is frequent. Job requires standing, crawling, climbing, bending, twisting, pushing, pulling and reaching a majority of the time. Performs work on poles at heights of up to 75 feet, normally in awkward positions. May spend long periods of time driving and/or riding in line construction vehicles to reach remote areas of the service territory.
Subject to drug and alcohol testing, per applicable federal regulations or as required by Quanta.
ADA JOB REQUIREMENTS:
Reasonable accommodations will be made to ensure that the essential functions of the job can be performed and not hinder the employee's performance due to physical, mental or emotional disability.
EQUAL EMPLOYMENT OPPORTUNITY:
Quanta Telecom is an equal opportunity workplace. All employment decisions are made without regard to sex, race, color, religion, national origin, citizenship, age, disability, marital or veteran status, sexual orientation, gender identity or expression, or any other legally protected categories. This includes providing reasonable accommodation if requested for disabilities or religious beliefs and practices.
Job Type: Full-time
Pay: $22.00 – $26.00 per hour
Source: