Appliance and Refrigeration Repair Technician – Sears Home Services – Anamosa, IA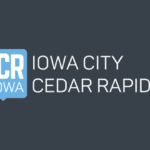 Sears Home Services
Benefits

Pulled from the full job description
div{margin-right:0.5rem;margin-bottom:0.5rem;}]]>
.ecydgvn1{margin-top:0.5rem;margin-left:0.5rem;max-width:100%;}]]>
Full Job Description
Immediate direct hire opportunity as a Refrigeration and Appliance Repair Technician!
Sears Home Services is the nation's busiest product repair service provider, providing more than 52 million solutions for homeowners annually. We are looking for a Residential Service Technician who loves to fix things and help people.
All experience levels welcome, from small to large home appliances to refrigeration experience. If you have an interest in the world of repair, we want to talk to you. Apply to Join and Grow with Us! Offers same day as manager interview!
When you join, you'll experience:

Benefits – Including medical, dental, vision, 401k, paid holidays, vacation time, life insurance, and more.
Perks – Including company service vehicle, uniforms, specialized tools, best in class routing software, iPhone, and incentive plans!
Dispatch from home (most locations)
The best parts and support – Because you are working with Sears Home Services, enjoy having access to all brands of OEM parts and getting the job done right the first time! Plus, you have access to Tech Hub, a nationwide support platform to connect you with others to get your support questions answered.
Valuable training – Sears offers formal training programs for those looking to add to their industry knowledge (including getting EPA certification), as well as continued learning for those wanting to sharpen skills and various career path opportunities for those looking for growth.
What a Technician's responsibilities looks like:

Providing timely, knowledgeable and quality repairs of customers' appliances
Maintaining high-quality customer service and care
Looking for ways to improve business performance and enhance the customer experience
Communicating benefits of the Value Added Services Process to the customer
Following the truck maintenance schedule and keeping a clean, organized truck
Requirements:

High school diploma or general education degree (GED)
Must possess and maintain a valid state driver's license for the state in which you are applying
Must be at least 18 years of age
Ability to occasionally lift up to 100 lbs.
Hiring Insights
Job activity
Posted Just posted