Area Manager – BoaVida Communities – Cedar Rapids, IA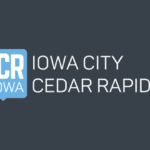 BoaVida Communities

Qualifications

US work authorization (Required)
Benefits

Pulled from the full job description
div{margin-right:0.5rem;margin-bottom:0.5rem;}]]>
.ecydgvn1{margin-top:0.5rem;margin-left:0.5rem;max-width:100%;}]]>
Full Job Description
Job description
Position: Area Property Manager
Department: Operations
Job Status: Full-time
Location: multiple properties in the Iowa City area
Travel Required: Yes
Work Schedule: M-F, 8AM – 5PM (Flexible)
SUMMARY
This position is responsible for all phases of community operations. Responsibilities include but are not limited to developing and facilitating community engagement efforts, ensuring a clean and safe environment throughout the park, facilitating tenant move-in's and move-out's as needed, resolving maintenance needs in a timely manner, controlling park expenses, prepping and selling new and used homes, and drafting tenant notifications.
ESSENTIAL DUTIES AND RESPONSIBILITIES:
Provide all tenants, guests and vendors with prompt and courteous service.
Respond to tenant requests and concerns as needed.
Promote and support Company image, safety, cleanliness and professionalism standards. .
Assign work schedules and work duties to direct reports as appropriate.
Execute all duties and responsibilities as defined by standardized operating procedures and guides.
Maintain all tenant and space-related records accurately in Rent Manager.
Ensure that property facilities and utilities remain in proper safe working condition.
Prepare tenant transaction documents including but not limited to lease agreements, rental agreements, move-in documentation, move-out documentation, non-compliance notifications, and rent-payment demand notification.
Serve tenant transaction documents as needed and execute Proof of Service documentation as needed.
Conduct Park and Space inspections on a regular basis, to include walking of the property and visual inspection of premises.
Coordinate the collection and assessment of competitive bids from 3rd party service providers to resolve maintenance and site development projects as needed.
Supervise the work of all 3rd party contractors and vendors to ensure a satisfactory level of services provided.
Deposit tenant payments on a daily basis.
Process deposit refunds timely upon submission of eligible written request or tenant move-out.
Communicate directly with tenants to collect delinquent rents and enforce community standards.
Ensure that assigned Property or Properties are operating in compliance with Company standards, policies and procedures.
Recruit, screen, interview, evaluate, and hire candidates for On-site positions as needed.
Stay familiar with Company policies and procedures.
Stay familiar with Mobile Home Residency Law.
Evaluate team member's performance, recommend salary changes and promotions as appropriate. Evaluate team member performance and recommend disciplinary procedures as needed.
Other duties as assigned by supervisor.
GENERAL RESPONSIBILITIES:
Diplomatic enforcement of Company policy and goals with exceptional customer service skills and an ability to manage time effectively and efficiently, upholding Company policy while communicating with tenants and Corporate team members on a daily basis.
Perform specific tasks as assigned by supervisor.
Cross-train and act as back up for other positions as assigned.
Adheres to all city, county, state, and federal regulations.
Stay familiar with the Company Handbook and Company Policies.
Communicate effectively with team members in other departments to resolve problems and provide information as needed.
Work in a safe manner at all times and report all accidents immediately.
EDUCATION and/or EXPERIENCE: Associates Degree (A.A.) or equivalent from a two -year college or technical school, or two (2) years of related experience in the property management industry. Other education and/or experience may be considered as substitute.
LANGUAGE and/or COMMUNICATION SKILLS: Ability to read and comprehend complex instructions, correspondence, memos. Ability to write simple correspondence. Ability to read and comprehend instructions as well as procedural manuals. Ability to effectively present information in one-on-one and small group situations to guests and other team members. Ability to communicate with personnel using telephone, voice-mail and e-mail systems.
MATHEMATICAL SKILLS: Ability to add, subtract, multiply and divide in order to carry out routine tasks in relation to the essential duties of the position. Able to perform these functions using decimals and percentages. Exceptional mathematical skills, ability to accurately review and report Profit and Loss statements as well as Tenant Statements.
COMPUTER SKILLS: Ability to operate personal computer with a general understanding of file management and Microsoft Office Suite familiarity. Ability to utilize Gmail and
Google Applications. Data entry accuracy as well as MS Excel and MS Word proficiency required.
REASONING ABILITY: Ability to apply common-sense understanding to carry out instructions furnished in written, oral, or diagram form. Ability to apply critical thinking during interviewing and personnel development of team members.
PHYSICAL DEMANDS: The physical demands described here are representative of those that must be met by a team member to successfully perform the essential functions of this job. Reasonable accommodations may be made to enable individuals with disabilities to perform essential duties. While performing the duties of this job, the team member is regularly required to stand and talk or hear. The team member frequently is required to walk. The team member is occasionally required to sit; use hands to finger, handle, or feel objects, tools, or controls; reach with hands and arms. Specific vision abilities required by this job include close vision, distance vision, peripheral vision, and the ability to adjust focus. Must be able to examine documents, reports and other data in either hard copy or electronic form. Must be able to climb the equivalent stairs, walk safely around assigned property or properties, and drive car for long periods of time.
WORK ENVIRONMENT: The work environment characteristics described here are representative of those a team member encounters while performing the essential functions of this job.
Reasonable accommodations may be made to enable individuals with disabilities to perform the essential duties. While performing the duties of this job, the team member occasionally works in high or precarious places. Noise level in the work environment is usually moderate to high.
Job Types: Full-time
Pay: $41,600 Annual
Job Type: Full-time
Pay: $48,000.00 per year
Benefits:
401(k)
Dental insurance
Employee discount
Flexible schedule
Paid time off
Parental leave
Vision insurance
Schedule:
Supplemental Pay:
Work Location: On the road
Hiring Insights
Hiring 1 candidate for this role
Job activity
Posted Today