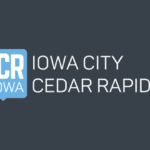 Hy-Vee, Inc.
Full Job Description
At Hy-Vee our people are our strength. We promise "a helpful smile in every aisle" and those smiles can only come from a workforce that is fully engaged and committed to supporting our customers and each other.
Job Description:
Job Title: Baker
Department: Bakery
FLSA : Non-Exempt
General Function
Responsible for baking products for orders and to replenish displays. Additionally, ensuring to always maintain a positive company image by providing courteous, friendly, and efficient customer service to customers and team members.
Core Competencies
Partnerships
Growth mindset
Results oriented
Customer focused
Professionalism
Reporting Relations
Accountable and Reports to: District Store Director, Store Manager, Assistant Managers of; Perishables, Store Operations, and Health Wellness Home; Bakery Department Manager
Positions that Report to you: Apprentice Baker, Bakery Designer, Wrapper, Fryer
Primary Duties and Responsibilities
Provides prompt, efficient and friendly customer service by exhibiting caring, concern and patience in all customer interactions and treating customers as the most important people in the store.
Smiles and greets customers in a friendly manner, whether the encounter takes place in the employee's designated department or elsewhere in the store
Makes an effort to learn customers' names and to address them by name whenever possible
Assists customers by: (examples include)

escorting them to the products they're looking for
securing products that are out of reach
loading or unloading heavy items
making note of and passing along customer suggestions or requests
performing other tasks in every way possible to enhance the shopping experience.

Answers the telephone promptly and provides friendly, helpful service to customers who call including taking product orders.
Checks orders for the day and sets up a timeline and production schedule.
Prepares make up, bakes, and fries all department products as needed.
Reviews the status and appearance of product for freshness and pulls by stale date.
Invoices and puts away product as instructed by the department manager.
Anticipates product needs, not only for the current day but subsequent days.
Inspects incoming products quality and quantity, e.g. mispicks.
Understands the use and issues related to bakery equipment and follows up on potential maintenance issues.
Checks signage for correct labels on ad items.
Reviews department for potential safety issues, e.g. hot racks or knobs in hot water.
Operates as a lead with bakery clerks.
Prioritizes orders as per customer and department manager request; checks orders (not only special orders, but future orders for the day).
Proofs necessary items.
Pulls product from the freezer or the cooler.
Understands and practices proper sanitation procedures and ensures the work area is always clean and neat.
Maintains strict adherence to department and company guidelines related to personal hygiene and dress.
Adheres to company policies and individual store guidelines.
Reports to work when scheduled and on time.
Secondary Duties and Responsibilities
Orders supplies and merchandise items for the department (except cake decorating items) as directed by the bakery manager.
Reviews current product on the shelf, re-merchandises the shelf, and throws away or recycles outdated products.
Writes the department schedule and ensures employees are at work, on time, and finds replacements when necessary, in bakery manager's absence.
Assists in other areas of store as needed.
Performs other job related duties and special projects as required.
Knowledge, Skills, Abilities and Worker Characteristics
Must have the ability to solve practical problems; variety of variables with limited standardization; interpret instructions
Ability to do arithmetic calculations involving fractions, decimals, and percentages
Must be able to copy data from one record to another, interview to obtain basic information, guide people and provide basic direction.
Education and Experience
High school or equivalent experience (department training helpful) and over six months up to one year of similar or related experience.
Physical Requirements
Must be physically able to exert up to 50 pounds of force occasionally and up to 20 pounds of force frequently to move objects.
Visual requirements include vision from more than 20 inches and less than 20 feet with or without correction, color vision, depth perception, and field of vision
Must be able to perform the following physical activities: Stooping, crouching, reaching, standing, walking, pushing, pulling, lifting, fingering, grasping, feeling, talking, hearing, and repetitive motions.
Working Conditions
This position is continually exposed to flour, noise, and temperature extremes. There is frequent exposure to dampness, vibrations, equipment movement hazards, and occasional exposure to cleaning chemicals/solvents. This is a fast paced work environment with significant pressure.
Equipment Used to Perform Job
Mixers, proof box, ovens, sheeter, rounder, dishwasher, fryer, telephone, and intercom, cash register, label machine, shrink wrap machine, RPM, copy cake machine.
Contacts
Deals with customers and the general public on a daily basis, works with suppliers/vendors weekly, and deals with Federal/State Governmental or Regulatory Agencies yearly.
Confidentiality
Has access to confidential information including sales.
Are you ready to smile, apply today.
Hiring Insights
Job activity
Posted today