CUSTODIAN (PART-TIME) (8/4/22) – Linn County, IA – Cedar Rapids, IA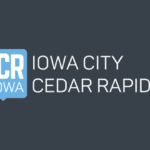 Linn County, IA
Full Job Description
Description
SUMMARY:
Performs a variety of custodial duties to insure the cleanliness and sanitation of County buildings. Work is performed under limited supervision. Knows the County's Customer-Centered Culture principles, the County's Mission, Strategic Plan and Core Values and demonstrates a commitment to customer satisfaction for all customers on a regular basis.
HOURLY WAGE:
New Hire: $18.01 · 90 days: $18.59 · 1 year: $19.33 · 2 years: $19.90 · 3 years: $21.42
Essential Functions
Sweeps, mops, scrubs, strips, and waxes floors.
Cleans, sanitizes and deodorizes restrooms and replenishes supplies.
Empties waste cans and smoking receptacles. Takes collected waste to dumpster outside.
Vacuums and shampoos carpets and upholstered chairs.
Dusts and cleans offices.
Washes windows, walls and mirrors.
Assists in moving office and building furniture and equipment. Prepares rooms for meetings.
Removes leaves, ice and snow from sidewalks and salts walks.
Polishes furniture.
Raises and lowers flags.
Cleans venetian blinds.
Changes light bulbs.
Mows grass, trims hedges and maintains grounds around County buildings.
Opens and closes buildings.
May assume duties of lead custodian during lead's absence.
May order and purchase supplies.
May deliver supplies to other buildings.
Performs all other related duties as assigned.
Knows the products they personally produce and the customers of each product. Listens to the "Voice of the Customer "and closes gaps between customer expectations and experience whenever possible.
Qualifications
Some knowledge of cleaning methods, materials and equipment.
Ability to follow simple oral and written instructions.
Ability to read, write and comprehend the English language.
Ability to perform some manual labor.
Valid State of Iowa Driver's License, personal transportation and current auto insurance required.
Must pass a County physical examination, which includes a drug test after offer of employment.
Regular work attendance required.
Shift
Monday – Friday
5:30 pm – 9:30 pm
Job Type: Part-time
Pay: $18.01 per hour
Hiring Insights
Job activity
Posted Today