Customer Service Quality Specialist – Aegon – Cedar Rapids, IA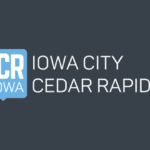 Aegon
Indeed's salary guide
Not provided by employer
$31.9K – $40.3K a year is Indeed's estimated salary for this role in Cedar Rapids, IA.
Responsibilities
Utilizes working knowledge of processing and quality functions, compliance with state and federal regulations, SOX, SEC, IMSA and quality functions in the Customer Contact Center.
Monitor accuracy, timeliness and efficiency of service transitions.
Report and document deficiencies and/or inconsistencies in procedures, which affect quality or create potential problem situations. Work with management staff on resolutions.
Regularly audit the work within the teams for accuracy and adherence to procedures, provide one on one coaching or training recommendations to management on areas requiring improvement.
Provide support to other teams as needed with resolving customer problems, processes, procedures, and customer satisfaction and resolution as primary objective.
Attend and participate in various departmental meetings with feedback and reports on quality assurance service levels, results, and recommendations for process improvements.
Remain abreast of current procedures and changes.
Qualifications
Associates degree or equivalent work experience required. Minimum of 0-1 years customer service experience required. Working knowledge of insurance industry operations, SOX, state & federal regulations preferred. Ability to adapt to changing processes, meet multiple deadlines, strong communication skills, and superior soft skills.
Preferred Qualifications
Strong analytical, organizational, problem solving and customer service skills. Ability to differentiate between products and work types. Strong verbal and written communication skills. Positive professional attitude. Ability to coach, motivate, and mentor others. Attention to detail. Seeking knowledge through LOMA & dept. classes.
Working Conditions
Normal office environment. Strong PC skills, including use of MS Office products, Outlook, AWD, Encor and CK4. Fast paced environment.
Hiring Insights
Job activity
Posted Today