Delicatessen Department Manager – Hy-Vee, Inc. – Cedar Rapids, IA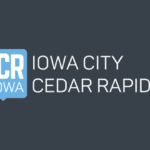 Hy-Vee, Inc.
Full Job Description
At Hy-Vee our people are our strength. We promise "a helpful smile in every aisle" and those smiles can only come from a workforce that is fully engaged and committed to supporting our customers and each other.
Job Description:
Job Title: Delicatessen Manager
Department: Delicatessen
FLSA : Non-Exempt
General Function :
As a Delicatessen Manager, this position will be responsible for setting the department standards for customer service, employee relations, cleanliness, sanitation, professional appearance and overall profitability. You will coordinate the delivery of the freshest and best quality product at a competitive retail price. Additionally you will ensure a positive company image by providing courteous, friendly, and efficient customer service to customers and team members.
Core Competencies
Partnerships
Growth mindset
Results oriented
Customer focused
Professionalism
Reporting Relations:
Accountable and Reports to: District Store Director, Store Manager, Assistant Managers of; Perishables, Store Operations, and Health Wellness Home; Food Service Director
Positions that Reports to you: Delicatessen Department Employees
Primary Duties and Responsibilities :
Maintains a positive attitude; creates an atmosphere of friendliness and fun through flexibility and teamwork.
Generates a friendly atmosphere by encouraging employees to greet and speak to customers; providing prompt, courteous, and efficient service to customers and sets a good example.
Sets the department standards for customer service, employee relations, cleanliness, sanitation, professional appearance and overall profitability.
Smiles and greets customers in a friendly manner, whether the encounter takes place in the employee's designated department or elsewhere in the store.
Makes an effort to learn customers' names and to address them by name whenever possible.
Assists customers by: (examples include)

escorting them to the products they're looking for
securing products that are out of reach
loading or unloading heavy items
making note of and passing along customer suggestions or requests
performing other tasks in every way possible to enhance the shopping experience.

Answers the telephone promptly and provides friendly, helpful service to customers who call including taking product orders.
Recruits, hires, trains, supervises, disciplines, and evaluates all department employees.
Determines department goals with store director
Determines weekly work schedule and establishes a daily work plan for the department.
Inspects signage and displays for quality and quantity of merchandise and orders product for replenishment.
Communicates with employees regarding sales and ideas.
Handles and satisfies customer issues.
Figures retail pricing and ensures correct pricing.
Extends invoices, posts invoices, and oversees department bookkeeping procedures
Analyzes weekly and monthly sales and trends and compares to actuals, prepares ad projections, and writes ads.
Conducts inventory of the department.
Plans displays, promotions, and determines pre-orders.
Ensures proper temperatures and storage procedures are maintained to guarantee freshness and control shrink of product.
Understands and troubleshoots equipment and ensures maintenance is performed.
Maintains strict adherence to department and company guidelines related to personal hygiene and dress.
Adheres to company policies and individual store guidelines.
Reports to work when scheduled and on time
Secondary Duties and Responsibilities:
Ensures pricing is competitive in the market area.
Attends meetings and seminars and participates in continuing education.
Unloads trucks, checks-in delivered merchandise and places in appropriate storage area.
Fills displays and works in the sales area.
Performs departmental duties as needed.
Assists in other areas of store as needed.
Performs other job related duties and special projects as required.
Knowledge, Skills, Abilities and Worker Characteristics:
Must have the ability to solve practical problems; variety of variables with limited standardization; interpret instructions.
Ability to do arithmetic calculations involving fractions, decimals, and percentages.
Possess the ability to compose original correspondence; interpret written work instructions; interview job applicants; follow technical manuals and have increased contact with people
Education and Experience:
High school equivalent experience and over one year of related work experience.
Supervisory Responsibilities (Direct Reports):
Instructs, assigns, reviews and plans work of others.
Maintains standards, coordinates activities, allocates personnel, acts on employee problems, and selects new employees.
Has the authority to approve employee discipline.
Has the authority to recommend employee transfer, discharge, and salary increases.
Physical Requirements:
Must be physically able to exert up to 100 pounds of force (shared team lifting) occasionally; exert up to 50 pounds of force frequently; and exert up to 10 pounds of force constantly to move objects.
Visual requirements include vision from less than 20 inches to more than 20 feet with or without correction, depth perception, color vision, and field of vision
Must be able to perform the following physical activities: Climbing, balancing, stooping, kneeling, reaching, standing, walking, pushing, pulling, lifting, grasping, feeling, talking, hearing, and repetitive motions.
Working Conditions :
This position is exposed to dust, noise, equipment movement hazards, and electrical shock on a daily basis. Has occasional exposure to temperature extremes and cleaning chemicals/solvents. This is a fast paced work environment.
Equipment Used to Perform Job:
Telephone, fax, copier, intercom system, computer, calculator, C.A.R.S. reordering system, kitchen utensils, wrapping machine, garbage disposal, trash compactor, cardboard compactor, box cutter, slicer, scales, delivery van, pallet jack, hot wrapper, and knives.
Financial Responsibility :
Responsible for company assets, including equipment and merchandise
Contacts:
Daily contact with customers, employees, suppliers/vendors, and the general public. Occasional contact with local, federal or state regulatory agencies regarding inspections.
Confidentiality :
Has access to confidential information including, employee compensation, monthly results, quarterly inventory reports, sales and profit sheets, and warehouse pricing.
Are you ready to smile, apply today.
Hiring Insights
Job activity
Posted Today