Delivery Driver (FedEx Ground) – One Hundred Feet, Inc. – Cedar Rapids, IA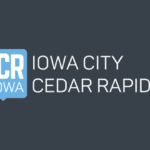 One Hundred Feet, Inc
Job details
Job Type
Full-time
Part-time
Number of hires for this role
On-going need to fill this role
Full Job Description
We are looking for a responsible Delivery Driver to distribute products promptly to our customers. You will represent our company in a professional and cost-effective manner to increase our profitability and customer satisfaction. (CDL License Not Required)
Requirements, Driver must:
Be at least 21 years of age, have a valid driver's license, and a clean driving record.
Have a minimum of 1 Year of commercial driving experience within last three years.
Pass a drug test (includes marijuana) with continued random drug screens throughout employment
Pass a DOT physical
Be able to safely lift/carry up to 75 lbs. and up to 150 lbs. with hand truck
Have reliable transportation to and from work
Be on time and ready to work each work day
Be able to climb stairs
Be able to work in all types of weather
Have a strong work ethic and get it done attitude
Responsibilities
Deliver a wide variety of items to different addresses and through different routes
Delivery and pick up of packages to businesses and residences. Routes vary in number of pick-ups and deliveries, but expectations are a driver will routinely perform up to 100 stops a day
Follow routes and time schedule
Follow DOT regulations and safety standards
Skills
Proven working experience as a Delivery Driver
Valid professional driver's license
Ability to work in a variety of weather and traffic conditions
Excellent organisational and time management skills
Good driving record with no traffic violations
Delivery Driver Benefits:
Paid time off after 1 year.
peak Bonus
Top/attractive pay deposited by direct deposit weekly.
Safety and performance bonuses.
Excellent training and best in class tools and technology.
Opportunities for career growth with a growing company
Job Types: Full-time, Part-time
Pay: From $135.00 per day
Benefits:
Flexible schedule
Paid time off
Paid training
Schedule:
10 hour shift
8 hour shift
Day shift
No nights
Self-determined schedule
Weekend availability
Supplemental Pay:
Application Question(s):
Are you over 21 Year's Old?
Work Location: Multiple Locations
Source: