Deskside Support Technician – Pomeroy IT – Cedar Rapids, IA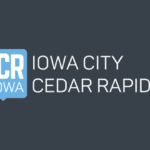 Pomeroy IT
Job details
Number of hires for this role
10+
Qualifications
High school or equivalent (Preferred)

Help desk: 1 year (Preferred)

Windows: 1 year (Preferred)

US work authorization (Preferred)
Full Job Description
We are looking for a skilled Deskside Support professional for a 4 month contract position, with high likelihood of extension. The appropriate candidate provides on-site field support to customers. Performs installations, repairs, refreshes, imaging/re-imaging, software/hardware upgrades and maintenance on hardware and software equipment.
Job Description:
Provides on-site field support to customers including installation, and servicing and repairing systems and equipment. Verifies and approves operational quality of system equipment.
Resolves customer issues in the areas of hardware installation, repair, upgrade and maintenance. Assists in investigating and resolving complex installations and maintenance matters of significance.
Instructs customers in the operation and maintenance of systems/equipment.
Ensures issues are referred to the appropriate personnel/service areas for follow up, testing and troubleshooting.
Acts as a liaison with customers on administrative and technical matters for assigned projects.
Performs analysis and prepares reports on system problem trends and issues.
Ensures all assets worked with are correctly updated in the Asset Module of ServiceNow
Experience leading a local team and proven ability to liaise effectively with both DXC Account leadership and client stakeholders
Basic Qualifications:
2+ years of deskside support experience
Must have hardware and software troubleshooting skills
Must have strong Win 7/10 installation and support
Network Troubleshooting
Good interpersonal skills to work with customers
Good analytical and problem-solving skills
Good communication skills
Work Environment:
May require weekend work
May require shift work
Able to lift 50lbs.
Job Type: Full-time
Pay: $20.00 per hour
Benefits:
Schedule:
Education:
High school or equivalent (Preferred)
Experience:
Help desk: 1 year (Preferred)
Windows: 1 year (Preferred)
Work Location: One location
Source: