Dietary Aide – Unity Point St. Luke's Living Center West – Cedar Rapids, IA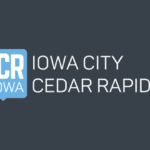 Unity Point St. Luke's Living Center West
Benefits

Pulled from the full job description
.ecydgvn1{margin-top:0.5rem;margin-left:0.5rem;max-width:100%;}]]>
.ecydgvn1{margin-top:0.5rem;margin-left:0.5rem;max-width:100%;}]]>
.ecydgvn1{margin-top:0.5rem;margin-left:0.5rem;max-width:100%;}]]>
.ecydgvn1{margin-top:0.5rem;margin-left:0.5rem;max-width:100%;}]]>
.ecydgvn1{margin-top:0.5rem;margin-left:0.5rem;max-width:100%;}]]>
.ecydgvn1{margin-top:0.5rem;margin-left:0.5rem;max-width:100%;}]]>
Indeed's salary guide
Not provided by employer
$22.1K – $27.9K a year is Indeed's estimated salary for this role in Cedar Rapids, IA.
Full Job Description
Unity Point St. Luke's Living Center West is Under New Management and is looking Part-time Dietary aide staff.
We have the following positions available:
Part-time Split shift aide
Part-time Evening aide
We are located near the center of Cedar Rapids and easily accessible. We are a nursing home that offers long term, respite, hospice and skilled care. We are looking for Kind and Campassionate people to join our team while providing a positive work environment for staff and residents alike.
NEW STARTING WAGES
Flexible schedules
Every other weekend off
No mandated overtime
Free Employee meals
Tuition reimbursement
Company provides uniforms
Annual pay increases
Benefits offered:
401K and company matching
Dental, Vision and Health insurance
Flexible schedules
Paid time off and sick time
Life and Disibility insurance
If you have dietary experience or would like to try a new career path please send us your resume today. You can be part of a winning healthcare team and make a difference in the lives of our elderly population.
Wages start at $13 and pay per experience
#hc47252
Hiring Insights
Job activity
Posted Today