Disaster Restoration Technician-Cedar Rapids, IA – ServiceMaster by Rice – Cedar Rapids, IA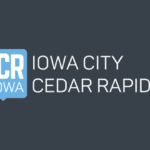 ServiceMaster by Rice
Full Job Description
Are you looking for a career as a Disaster Restoration Technician? One of the largest ServiceMaster franchises nationwide is looking for you! The Disaster Restoration Technician provides emergency and disaster restoration/recovery services in residential and commercial sites damaged by water and fire.
Specialize in one or more areas of water and/or fire restoration, mold remediation, and/or carpet cleaning.
Training provided to grow your skills and knowledge about the restoration industry.
Execute services by following proven ServiceMaster procedures.
Accomplish projects independently or as part of a team in a timely manner.
Extend excellent customer service on all projects.
Being on time for work and assignments is a priority.
Strong work ethic.
Comfortable with basic technology usage
Valid IA Driver's License or ability to obtain one is required.
This position is physically demanding. Duties may include water extraction, pack-out of contents, removing/disposing of non-salvageable materials and carpet, light demolition, deodorizing space and contents and treatment of surfaces.
You will be rewarded for your experience and excellent work. Benefits include paid holidays, vacation time, health insurance, company match up to 4% on 401(k) retirement plan, and possible year-end bonus.You must be able to perform the following with or without reasonable accommodation.
Ability to lift, carry, push, and pull 50 pounds
Ability to stand at heights of 12 feet on ladders or scaffolding
Ability to climb stairs
Be able to stand on your feet on concrete surfaces throughout the day
Employee health and safety is our top priority. We have implemented processes and precautions to prevent the spread of COVID-19 in our facilities. We provide Personal Protective Equipment (PPE) and safety training to all employees.
This franchise is independently owned and operated by a ServiceMaster Clean® franchisee. Your application will go directly to the franchisee, and all hiring decisions will be made by the management of this franchisee. All inquiries about employment at this location should be made directly to the franchisee, and not to The ServiceMaster Company, LLC.
Source: