Entry Level Sales Representative – Feldco Windows, Siding and Doors – Cedar Rapids, IA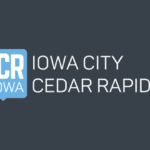 Feldco Windows, Siding and Doors

Job details

Salary
$70,000 – $200,000 a year

Qualifications

Customer service: 1 year (Preferred)
Full Job Description
Feldco Outside Sales Representative
ARE YOU READY FOR A CAREER CHANGE?!
Feldco Sales Representatives make $70,000-$200,000 per year and new Sales Reps average $80,000 in their first year!
***NO SALES EXPERIENCE REQUIRED***
APPLY TODAY AND WE'LL SHOW YOU WHY WE ARE HONORED TO BE NAMED ONE OF CHICAGO'S TOP WORKPLACES FOR THE 8th TIME IN 2021!
Why Join the Feldco Family: SALES AT FELDCO MEANS NO CANVASSING, NO COLD CALLING, NO EXCEPTIONS!*
ALL LEADS ARE PRE-QUALIFIED AND SCHEDULED SO THE LEGWORK IS DONE FOR YOU
BETTER WORK LIFE BALANCE: FELDCO SALES REPRESENTATIVES HAVE A 5-DAY WORK WEEK
OUR 30 DAY PAID TRAINING PROGRAM MEANS YOU'RE SETUP FOR SUCCESS FROM DAY ONE
OUR UNCAPPED COMMISSION PLAN MEANS YOUR EARNING POTENTIAL IS UNCAPPED TOO!
WE OFFER HIGHLY ACHIEVABLE MONTHLY, QUARTERLY AND ANNUAL BONUS INCENTIVES FOR YOU
FULL BENEFITS INCLUDING MEDICAL, DENTAL, VISION & 401K JUST TO HIGHLIGHT A FEW
WE ARE FOCUSED ON EMPLOYEE LOYALTY AND CAREER ADVANCEMENT; SEVERAL OF OUR SALES REPS HAVE 10+ YEARS OF EXPERIENCE WITH FELDCO AND 2 OF OUR CURRENT COMPANY DIRECTORS ARE FORMER FELDCO SALES REPRESENTATIVES
Job Description:
We are looking for resilient individuals to join our successful, highly-motivated sales team at Feldco Factory Direct. For nearly 50 years, Feldco has focused on delighting customers by making home improvement projects simple and hassle-free. With the industry's best representatives providing in-home sales consultations that demonstrate the outstanding quality of service our customers love us for, the growth opportunities are endless. Want to join a proven winner that has been consistently labeled the best in the industry?! Apply today and start your career with a company that genuinely cares and operates like a family!
Job Responsibilities include:
During the Feldco Sales Training Program, you will:
Become a Feldco product knowledge expert and learn the ins and outs of the window, door and siding products we sell.
Learn our unique Feldco sales process that has turned so many of our sales recruits (both inexperienced and experienced) into success stories!
Practice and perfect their in-home sales demonstration to maximize the conversion of leads to become a selling machine!
Once you have completed the Feldco Sales Training Program, Feldco Representatives will:
Drive to all sales appointments as they are pre-qualified & scheduled by our call center professionals.
Drive to customers' homes and conduct in-home product demonstrations following the Feldco sales process with regard to customers' specific project needs.
Convert and close in-home sales demonstrations into sales.
Own the customer experience to ensure an exceptional and delightful experience is provided until the completion of their project.
Achieve or exceed individual sales goals and company sales metrics standards, which – will not only help improve customer lives – but will also make you a tremendous amount of money in the process!
Schedule:
Feldco Sales Reps will work 5 days on, 2 days off with the below requirements:
REQUIRED WORK DAYS: Sales Reps are required to work on Wednesday and Saturday
OFF DAYS: Sunday and an additional weekday as assigned by Sales Manager
Job Qualifications
Highly self-motivated and ambitious
Exceptional presentation and interpersonal skills
Prior experience in a customer-facing role preferred
Demonstrated intelligence and problem-solving ability
Accountability for customer satisfaction
Must be able to lift 50 lbs.
Bilingual candidates are a plus, but it is not a requirement
Job Type: Full-time
Pay: $70,000.00 – $200,000.00 per year
Benefits:
401(k)
401(k) matching
Dental insurance
Disability insurance
Employee assistance program
Health insurance
Health savings account
Life insurance
Paid time off
Paid training
Vision insurance
Schedule:
Supplemental Pay:
Experience:
Customer service: 1 year (Preferred)
Work Location: On the road
Hiring Insights
On-going need to fill this role
Job activity
Posted Today
Source: