Family Support Worker- Social Worker – Families First Counseling Services – Cedar Rapids, IA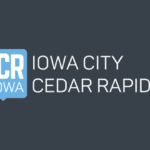 Families First Counseling Services
Job details
Salary
$32,000 – $36,000 a year
Number of hires for this role
1
Qualifications
High school or equivalent (Required)

Driver's License (Required)

US work authorization (Required)
Full Job Description
This position will serve the city of Cedar Rapids in Linn County and surrounding areas in Iowa; travel is expected.
Families First is one of the leading providers of family based, in-home and in-office services in the State of Iowa.
· We are accredited by the Council on Accreditation.
· Employ approximately 230 employees.
· Serve approximately 3,000 individuals through our various programs in forty-four counties within the State.
· Our employees assist entire families with the daily stressors enabling them to balance a family, work and school.
Open Agency & Non-Agency Child Welfare Cases:
· Will accept all assignments from FCS Supervisor as it relates to providing supervised interactions for families.
· Family Support Worker (FSW) shall be responsible for delivering and/or coordinating all services and supports provided for the case and preparing and submitting required reports on the case to the DHS worker throughout service delivery meeting all internal and contractual timelines.
· Family Interaction planning and supervision of interaction between parents and Children and between siblings —Schedule, plan, arrange, provide transportation assistance for, provide interaction supervision, provide parenting instruction during interaction, and provide reports on parent/Child and/or sibling interaction, as specified in the Family Interaction Plan. This may also include, but is not limited to training, preparing, and monitoring informal supports to assist with supervising and/or facilitating Family Interactions once approved by the Agency Worker and other members of the team.
· Coordinate transportation planning for parent /Child or sibling interaction with the Child's Kin/Fictive Kin Caregivers, foster parents, Agency Worker, or others.
· Complete required documentation prior to service initiation, including:
o Patient Bill of Rights
o Client Grievance and Appeals Procedure
o Informed Consent
o Release of Information
· Administer the North Carolina Family Assessment Scale G +R (NCFAS).
· Complete the Signs of Safety Assessment and Crisis Planning tool.
· Administer agency endorsed screening tools that evaluate the individual and collective needs of the family unit.
· Complete with the family an Eco-Map to outline informal and community supports.
· Work to connect family with community resources and informal supports as identified in the Eco Map and DHS case Plan.
· FSW will submit all casework contact notes timely, meeting all internal and contractual deadlines.
· Identify and address any concerns relating to Immediate Threat during service delivery and report concerns of Immediate Threat immediately and directly to the DHS worker or their supervisor by telephone or electronic communication.
· FSW shall utilize individualized case needs and results of the FTDM, YTDM meetings, and/or CSC to direct the blend of services and supported provided to address Safety, Risk and Permanency issues.
· Promptly notify the Department worker concerning any children or adults exiting the household or new children or adults entering the household, while the case is open.
· On an ongoing basis throughout service delivery, assess the educational, physical and mental health conditions, strengths and needs of all children in cases open for services; and, in consultation with the Department worker, refer children for additional evaluation or services that may be necessary.
· Coordinate service planning, including planning for parent/child and sibling interactions, with staff from the child's/children's placement setting.
· Coordinate the contractor's services with services and supports children and families may be receiving from other sources, including both public and private organizations and informal community networks.
· Implement plans to connect children and families to other community resources and informal supports, such as local community centers, mentors, or community support groups, and reduce their reliance on formal services.
· Adhere to all requirements and expectations of completing high quality documentation, using forms developed for the Family Centered Services and Solution Based Casework®.
· Complete Mandatory Child and Dependent Adult Abuse Training and be familiar with and follow all aspects of mandatory child abuse training.
· Provide agency endorsed evidenced based curriculum and interventions to the family to decrease the threat of maltreatment.
Job Type: Full-time
Pay: $32,000.00 – $36,000.00 per year
Benefits:
Dental insurance
Employee assistance program
Flexible schedule
Flexible spending account
Health insurance
Paid time off
Vision insurance
COVID-19 considerations:
Our employees' health & wellbeing are extremely important to us and we promote safe practices, remaining vigilant & monitoring your health. We continue to follow CDC & IDPH guidance. Mask wearing is discretionary.
Education:
High school or equivalent (Required)
Experience:
Human Services: 1 year (Required)
Language:
License/Certification:
Driver's License (Required)
Work Location: Multiple Locations
Source: