Finance Chief of Staff – Aegon – Cedar Rapids, IA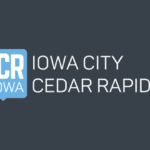 Aegon
Benefits

Pulled from the full job description
div{margin-right:0.5rem;margin-bottom:0.5rem;}]]>
.ecydgvn1{margin-top:0.5rem;margin-left:0.5rem;max-width:100%;}]]>
Employee assistance program
Responsibilities
Adapt and execute functional or departmental business plans and contribute to the development of functional and departmental strategies.
Work with executives and senior leaders to align actions and communications in support of organizational goals and objectives.
Lead special projects as assigned; oversee meeting and event preparation, business education and project management.
Manage and develop staff involved in the tracking, analyzing and reporting of financial or operational metrics used to determine operational efficiency, staffing needs, productivity, trends, or other measurements deemed valuable to an organization. Prepare executive summaries and present results.
Provide statistical information to ensure the most effective utilization of personnel, equipment and materials
May track, maintain and provide current information on the Operations business scorecard.
Analyze large quantities of data and present insights and predictions to support management planning, execution and monitoring of business decisions. Develop reports for management on the overall performance of business segments and develop metrics to measure various characteristics of the business.
Combine a good level of understanding on how business operates with analytical ability to sift effectively through data available, overlaid with technical competency to illustrate analysis to senior level stakeholders and the wider business.
May compile and review budgets for corporate departments, taking into consideration actual performance, previous expenditures, and estimated expenses and income. Maintain accurate spending records and establishes measures for budgetary control.
Oversee board meeting preparation and creation of board meeting materials.
May own creation of materials requested by investors, including quarterly and other information needed on an ad hoc basis; delegate information requests to appropriate internal teams as needed.
Qualifications
Bachelor's degree in a business field
Ten years of relevant strategic experience
Deep understanding of the financial services industry and operations or functional area supported
Outstanding communications skills for a geographically dispersed audience
Ability to create effective relationships, influence and collaborate internally and externally at all organizational level
Strategic thinker with excellent analytical problem solving skills and attention to detail
Working Environment:
Employees will be assigned to one of the following work location designations:
In office employees will perform all of their work at a Company office location.
Hybrid employees will need to work at a Company office location at times and a remote work location (typically their home) at times.
Commuting Remote employees will need to report to a Company office location at times, but will perform their work primarily remotely.
Non-commuting Remote employees will not be assigned to report to a Company office location (although they may need to travel to a Company office upon request) and will perform their work remotely.
What You Receive:
A Comprehensive Wealth + Health package. It's our passion to empower people, and especially our employees, to add years to their lives and more life to their years. That means a healthy account balance and a healthy body to match. As you'll come to discover, Wealth + Health is a central part of everything we do!
Wealth Benefits; Competitive Pay, Bonus, and Benefits Package; Pension Plan, 401k Match, Employee Stock Purchase Plan, Tuition Reimbursement, Disability Insurance, Employee Discounts, Career Training & Development Opportunities, Certification Sponsorship
Health and Work/Life Balance Benefits; Be Well Company sponsored holistic wellness program which includes Wellness Coaching and reward dollars, Parental Leave, Adoption Assistance, Employee Assistance Program, College Coach Program, Back-up Care Program, Paid Time Off to Volunteer, Employee Matching Gifts Program, Employee Resource Groups, Inclusion and Diversity Programs, Employee Recognition Program
Our commitment to inclusion & diversity means that we value differences. We encourage the unique perspectives of individuals and are dedicated to creating a respectful and inclusive work environment.
Hiring Insights
Job activity
Posted Today