Flex Security Officer (FSO-1) – Anaheim Security – Cedar Rapids, IA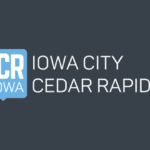 Anaheim Security
Job details
Number of hires for this role
4
Qualifications
High school or equivalent (Required)

Driver's License (Required)

US work authorization (Required)
Full Job Description
Anaheim Security has been the leading private security provider in eastern Iowa since 2015 and we are searching for new members to add to our team of security professionals. Ideal candidates will have relevant experience relating to private security or a comparable field.
This listing is for the following position: Flex Security Officer
Assignment Location: Cedar Rapids, Iowa
Duty Outline:
FSO are part time security officers utilized for specialized and infrequent positions often on weekends. FSO scheduling is at the request of the individual. Most FSO applicants maintain other full time employment.
Current openings include:
Saturday / Sunday: 08:00-16:00 and 16:00-00:00
Hourly Wage:
Base: $16.00/Hour
Prior Military/LEO: +$0.50/Hour
2nd Shift: +$0.25/Hour
3rd Shift: +$0.50/Hour
Certified EMT: +$0.50/Hour
Extensive Security Experience: +$0.50/Hour
Foreign Language Fluency: +$0.25/Hour
Supervisor: +$2.00/Hour
2000 Hours Worked: +$0.50/Hour
4200 Hours Worked: +$0.50/Hour
8400 Hours Worked: +$1.00/Hour
Annual Cost of Living: +2%
Job Type: Part-time
Pay: $16.00 – $22.00 per hour
Benefits:
Schedule:
8 hour shift
Day shift
Night shift
Weekend availability
COVID-19 considerations:
Masks required
Education:
High school or equivalent (Required)
Experience:
Security: 1 year (Preferred)
License/Certification:
Driver's License (Required)
Work Location: Multiple Locations
Source: