General Maintenance Technician I – Walmart – Cedar Rapids, IA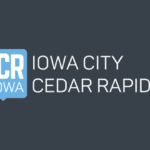 Walmart
Benefits

Pulled from the full job description
.ecydgvn1{margin-top:0.5rem;margin-left:0.5rem;max-width:100%;}]]>
.ecydgvn1{margin-top:0.5rem;margin-left:0.5rem;max-width:100%;}]]>
.ecydgvn1{margin-top:0.5rem;margin-left:0.5rem;max-width:100%;}]]>
.ecydgvn1{margin-top:0.5rem;margin-left:0.5rem;max-width:100%;}]]>
Employee stock purchase plan
.ecydgvn1{margin-top:0.5rem;margin-left:0.5rem;max-width:100%;}]]>
.ecydgvn1{margin-top:0.5rem;margin-left:0.5rem;max-width:100%;}]]>
Full Job Description
Are you looking for an awesome career with a fun team? *Start immediately and get a $1000 signing bonus!
Walmart is expanding our General Maintenance Team for our retail stores. We are looking to grow our team and find top talent to join our fast-paced, friendly environment!
As a General Maintenance Technician I in our local retail store, you will work to perform routine maintenance to ensure safety, proper functionality, and aesthetics of Walmart Stores, equipment, or fixtures under the supervision of the local General Maintenance Manager, following established maintenance schedules and guidelines, inspecting, cleaning, and repairing facilities, equipment, or fixtures.

What are the essential functions of the General Maintenance Technician I:
Maintain and repair Walmart facilities, equipment, and assets by utilizing multiple craft skills (for example, plumbing, electrical, carpentry, material handling equipment, food equipment) and using hand tools, power tools, and other equipment to complete jobs
Utilize the work order management system to receive reactive repair Work Orders to support Stores and Store associates and documenting repair activities
Provide prompt response to emergency maintenance calls
Inspecting, operating, or testing facilities, equipment, or fixtures to diagnose issues
Complete all required training requirements to safely operate equipment and tools

Benefits of the General Maintenance Technician I position:
Full Time: Starting at $22/hr** + Bonus Eligible
Eligible for 8% bonus incentive
10% Walmart discount
Paid Time Off that accrues
Full benefits available for Health / Vision / Dental / Life
401k with company match
Eligible to participate in the Associate Stock Purchase Plan
FREE College through Live Better University

General Maintenance Technician I Position Requirements:
18 years or older
High School Diploma or equivalent
Vocational or Technical certification and 1 years' experience, or 2 years' total work experience, in one of the following trades: plumbing, electrical, material handling equipment, or related trade
Valid Driver's License
Can lift 20 lbs frequently and 50 lbs occasionally
Can move up and down ladders frequently
Comfortable working at heights frequently

About Walmart


What started small, with a single discount store and the simple idea of selling more for less, has grown over the last 50 years into the largest retailer in the world. Each week, over 260 million customers and members visit our 11,695 stores under 59 banners in 28 countries and e-commerce websites in 11 countries.





With fiscal year 2017 revenue of $485.9 billion, Walmart employs approximately 2.3 million associates worldwide. Walmart continues to be a leader in sustainability, corporate philanthropy and employment opportunity. It's all part of our unwavering commitment to creating opportunities and bringing value to customers and communities around the world.





Walmart is an equal opportunity employer. No employee or applicant will be discriminated against in any condition of employment because of race, color, national origin, sex, religion, age, disability, veteran status or any other status protected by law. We are an E-Verify Employer.
*Sign on applied to external new hires only. Not applicable to rehires under 12 months.
#WalGenMainTech1
Hiring Insights
Job activity
Posted Today