Guest Services Manager Holiday Inn Express Southgate – Bird Dog Hospitality – Cedar Rapids, IA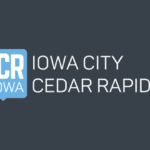 Bird Dog Hospitality
Full Job Description
Job Title: Guest Services Manager
Job Type: Full-time, non-exempt

Supervisor: General Manager
Location: Cedar Rapids Holiday Inn Express I-380 @ 33rd Avenue

Take your career to the next level! starting at $16.00 an hour or higher based on experience! Come, join our exciting and fun team!!
About us
Bird Dog Equity Partners is a hotel investment and management company that believes in putting people first. Beneath our core business of hospitality lies our purpose of creating lifelong relationships and enriching the lives of all those we provide hospitality to – our team members, guests, and investor partners. Every one of our team members seeks to live and breathe the values that define our culture, the Bird Dogma :

The Bird Dogma

We Dependably Drive Results
We Constantly Keep a Positive Attitude
We Never Stop Improving, Ever
We Relentlessly Solve Problems
Summary

Duties & Responsibilities
Responsible for assisting the General Manager by providing cooperative leadership and managing processes to ensure the hotel meets and maintains all Company expectations regarding Quality, Service, Profit, and Teamwork.
Assist in promoting, developing and maintaining a work environment that provides an exceptional
Great service experience for both team members and guests.
Assist with operating the hotel within an approved annual operating budget
Assists in ensuring Hotels policies and procedures are consistently communicated and followed. Maintains a high standard of integrity, service, and hospitality at all times with team members, customers and co-workers.
Experience, Skills, and Education
Requires a knowledge of business leadership etiquette, principles and practices.
Requires the ability to speak English and communicate clearly and effectively, both orally and in writing. Effective communication includes the ability to handle team member and guests issues with finesse and professionalism.
Requires ability to relate and interact with people in a warm, friendly and professional manner.
Requires solid proficiency in computer skills, composition of letters and reports, and a keen attention to detail.
Requires the ability to handle multiple tasks simultaneously and efficiently.
Ability to work nights and weekends.
Source: