Head of Enterprise Risk Management – Aegon – Cedar Rapids, IA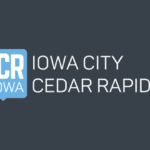 Aegon
Benefits

Pulled from the full job description
div{margin-right:0.5rem;margin-bottom:0.5rem;}]]>
.ecydgvn1{margin-top:0.5rem;margin-left:0.5rem;max-width:100%;}]]>
Employee assistance program
What You Will Do:
Create and implement the strategy of Enterprise Risk Management, while contributing to the design and implementation of the global ERM framework and policies.
Ensure implementation of the Aegon enterprise risk framework, adherence to risk appetite, and enhancement of risk culture and conduct.
Ensure an enterprise-wide approach to business risk management, and that risk activities are adequately integrated with the identification, evaluation, and pursuit of growth opportunities.
Identify external and emerging risks and quantify potential impact, work closely with management to control or monitor identified risks; facilitate strategic risk assessment.
Communicate risk management information to business lines, management, and external stakeholders; prepare, present, and provide training on risk related topics as needed.
Lead the risk governance oversight and ensure participants are prepared to contribute, ensure applicable risk management issues are escalated to executive management, assess risk governance effectiveness.
Oversee implementation of the Aegon crisis management governance framework, including critical elements around links between local and global response, crisis communications, business continuity management programs, and information security response framework.
Maintain strong relationships with the Executive Board, Management Board, business partners and other control functions.
What You Need:
Bachelor's degree in a business field
Twelve years of experience in risk management or related field
Eight years of experience in the financial services industry
Strategic risk focused leader able to understand business and product strategy to assess the risks to and effectiveness of business plans to deliver strong risk governance and control; willing to challenge the status quo and provide alternative perspectives
Outstanding communication skills to interact with executives, managers, peers, and staff; ability to understand the audience and craft effective communications
Analytical thinker to understand complex problems, frame appropriate questions, and determine when analysis is sufficient to support decision making
Ability to resolve conflicts constructively and in the best interest of the Company
High influencing and relationship management skills
High integrity to uphold risk management principles and mandates
Able to challenge conventional practices and pursue continuous improvement
Working Environment:
Employees will be assigned to one of the following work location designations:
In office employees will perform all of their work at a Company office location.
Hybrid employees will need to work at a Company office location at times and a remote work location (typically their home) at times.
Commuting Remote employees will need to report to a Company office location at times, but will perform their work primarily remotely.
Non-commuting Remote employees will not be assigned to report to a Company office location (although they may need to travel to a Company office upon request) and will perform their work remotely.
What You Receive:
A Comprehensive Wealth + Health package. It's our passion to empower people, and especially our employees, to add years to their lives and more life to their years. That means a healthy account balance and a healthy body to match. As you'll come to discover, Wealth + Health is a central part of everything we do!
Wealth Benefits; Competitive Pay, Bonus, and Benefits Package; Pension Plan, 401k Match, Employee Stock Purchase Plan, Tuition Reimbursement, Disability Insurance, Employee Discounts, Career Training & Development Opportunities, Certification Sponsorship
Health and Work/Life Balance Benefits; Be Well Company sponsored holistic wellness program which includes Wellness Coaching and reward dollars, Parental Leave, Adoption Assistance, Employee Assistance Program, College Coach Program, Back-up Care Program, Paid Time Off to Volunteer, Employee Matching Gifts Program, Employee Resource Groups, Inclusion and Diversity Programs, Employee Recognition Program
Our commitment to inclusion & diversity means that we value differences. We encourage the unique perspectives of individuals and are dedicated to creating a respectful and inclusive work environment.
Hiring Insights
Job activity
Posted Today