Independent Auto Damage Appraiser – IAnet – Cedar Rapids, IA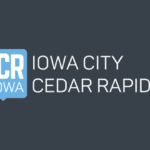 IAnet
Job details
Job Type
Full-time
Part-time
Contract
Number of hires for this role
3
Qualifications
High school or equivalent (Preferred)

Auto estimating: 1 year (Preferred)

Driver's License (Preferred)
Full Job Description
IAnet is currently hiring Independent Appraisers in Green Bay, WI. If you thrive in a fast-paced environment and enjoy a role where no two days are the same, then we want you! We are looking for appraisers with experience writing estimates and hold CCC estimating software. All our appraisers are independently owned and operated businesses. Please note this is a contract position and not hourly (Indeed doesn't have a per contract option).
We are an appraisal management co. that receives claims from Insurance Companies and contracts them out to our network of appraisers all over the US and Canada depending on where the claims is located. How you win claims in your area is based on cycle time and severity of cost. So the lower the cost to us and the faster you can turn them around the more likely you are to receive claims.
We pay on a per claim basis, this includes setting the appointment, inspection, photos, estimate, any supplements, and total loss forms required. We do not pay drive time, but we do pay mileage and require a min of 50 free RTM. You do have the capability to set up your own coverage in our system, so you can cover the areas you want to, via counties, radius, zip codes or we can draw your coverage in. We ask that you turn the claims around in 3 business days, asking that within 24 hours of receiving the assignment the owner is called. Within 24 hours of that the inspection is scheduled for, and we receive the estimate 24 hours after the inspection. We do ask that you provide status at least every 48 hours.
We handle all sorts of claim types, with majority of volume being auto claims, but we also handle, RV's Heavy Equipment, Specialty Auto, Motorcycles, ATV's Boats, etc. We are also looking for appraisers to handle these claim types in this area as well.
Since you are an independent contractor, we do require you to hold your own software. We specially require CCC1 the appraisal preform package. The reason being as it gives us the capability to receive a license for you. so essentially you get two licenses for the price of one. Then within the license we can get for you it provides us with integration and audit features we are utilizing. So, for example, when we send an appraiser and assignment, it goes directly to CCC, and when they lock it, it comes directly to us. There is also a pre-scrub of the est that runs it against our carriers and IAnet's guidelines. Lastly, it provides us the opportunity to handle any small desk review supplements in-house in states we can, such as, part price increases, and you still have access to the est, so if another supplement is received you are writing off the latest version. Also, if another one of our appraisers writes the initial and the vehicle moved, we can send the initial estimate to you so all you must do is write the supplement. CCC's number is 877-208-6155, when you are calling let them know you are working on signing on with IAnet and they will give you our package and pricing.
If you are interested or want more information, please visit our website at https://ianetwork.net/join-our-network/
Job Types: Full-time, Part-time, Contract
Pay: From $50.00 per hour
Education:
High school or equivalent (Preferred)
Experience:
Auto estimating: 1 year (Preferred)
License/Certification:
Driver's License (Preferred)
Work Location: On the road
Source: