Inside Sales Account Manager – CRST The Transportation Solution, Inc. – Cedar Rapids, IA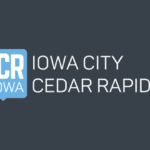 CRST The Transportation Solution, Inc
Full Job Description
CRST The Transportation Solution, Inc. is Delivering Promises and Driving Success to Ensure Everyone Has What's Needed to Live and Thrive. Today, more than ever, we are looking for talented individuals who will help us bring this vision to life.

Inside Sales Account Manager

As an Inside Sales Account Manager, you will work in a fun and fast-moving environment!
Your career on your timeline. At CRST, we understand the desire to control your professional career path. As a result of that understanding, we have designed a four-week paid training program to teach you the skills needed to be successful. This training program allows for people to switch industries, learn a new skill set and experience a new employer with low risk.
Not ready to start this month but you are interested in learning more about this opportunity? No problem, we have ongoing monthly start dates that provide the flexibility you need to make a career change.

Position Unique Benefits:
Competitive base salary of $42,500 plus unlimited commission potential
Flexible scheduling options
Build up and manage a book of business
Revenue generating position that CRST stays a thriving organization for our communities and employees
A day as an Inside Sales Account Manager:
Through customer prospecting and some inside generated leads, you will complete outbound calls that result in new customer accounts being opened.
After negotiation training, you will negotiate pricing with the customer and carriers.
Full-cycle management of your book of business; this means from the time the load is booked to the time the load is successfully executed. Communicate & collaborate across internal functional areas as needed.
Ensure all carrier paperwork is accurate and complete. In turn, the customer's billing and payment will process efficiently.
Experience Needed:
This is a year for change and candidates from all professional backgrounds are encouraged to apply.
CRST is ready to bring all talented individuals into our company. Knowing that each training class will be compromised with individuals from a variety of backgrounds and experiences, we have designed a four-week paid training program that not only teaches the skills to be successful but also introduces new hires to a network of people that want you to succeed.

Who we are looking for:
Individuals who are looking for a base salary plus commission pay structure

You will have the unlimited earning potential that leads to financial independence.

Highly driven & creative thinkers

You will be financially rewarded by solving business problems in a unique way.

Goal-oriented people who are adaptable

You will be presented each day with a new business opportunity that needs a different solution. Time to flex your creative side.

Charismatic communicators who can relay their passion on every call, every day

You will help CRST change lives.

People who are motivated to help drivers be successful by presenting them with business opportunities through CRST

You will be aligned to exciting and important work and help others be successful.

Those who can leverage a variety of technology platforms

You will communicate and share business opportunities that meet the drivers where they are.
Did you know?
CRST is one of the largest privately owned trucking companies in the United States. That means you can count on our experience and ongoing commitment to providing the best service to our customers and the best work environment for our employees.
We're family-owned. We're dedicated to building on our founder's legacy to make CRST the transportation solution.
CRST is headquartered in Cedar Rapids, IA. Our midwestern hometown is known for strong values, commitment to our community, and the success of manufacturers and producers here and throughout the country. When we thrive, America thrives!
Hiring Notice: Offers of employment are contingent upon successful completion of a background check and drug test.
The CRST core values: Safety at the Core of All We Do – Integrity in Every Decision and Action – Commitment to the Success of Employees, Customers, Agents, Contractors and Communities.

EEO Statement: All qualified applicants will receive consideration for employment without regard to race, color, religion, sex, sexual orientation, gender identity, national origin, disability, or status as a protected veteran.
Source: