Intermediate Accountant – Mortgage Loan Accounting – Aegon AM – Aegon – Cedar Rapids, IA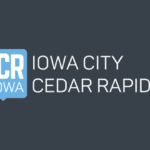 Aegon
Responsibilities:
Balancing of daily cash/system transactions and posting to GL
Work with external Client's to update their GL
Calculation of ML prepay premiums
Month-end reconciliations of various accounts
Required Qualifications:
Bachelor's degree in Accounting or equivalent education/experience. Minimum of two years of experience, with degree.
Preferred Qualifications:
Two or more years of mortgage loan, real estate, or equivalent accounting experience.
Job and compensation levels depend upon an applicant's qualifications including the extent of candidate's relevant experience and other job-related factors and will be determined by hiring supervisors/managers and HR.

At Aegon Asset Management, we are committed to fostering a diverse workforce and an inclusive culture. We are more than a global Asset Management firm – we are a people business, and we recognize that delivering excellent client outcomes comes from embracing diverse perspectives. We value diversity in the full range of human uniqueness without limitation

including race, gender, ability, language, culture, beliefs, age, origin, background, perspectives and experiences.

We are open to considering flexible working practices. Please talk to us about what this means for you.
Source: