Intermediate Vendor Liaison – Aegon – Cedar Rapids, IA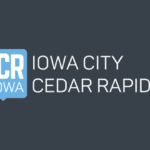 Aegon
Indeed's salary guide
Not provided by employer
$59.6K – $75.4K a year is Indeed's estimated salary for this role in Cedar Rapids, IA.
Responsibilities
Serves as the liaison between organization management and vendors to ensure vendor partners are effectively managed and contracts are fully leveraged.
Develops and maintains successful working relationships with vendor representatives.
Analyzes vendor performance data on a regular basis and performs follow up activities to ensure vendors adhere to company quality measures.
Works with management with developing internal and external (Vendor) SLAs and metrics necessary for monitoring the results of vendors.
Works with management to determine internal and external (Vendor) reporting requirements and enforces the delivery of accurate and timely information.
Conducts regular performance reviews with vendors and communicates needed improvements.
Develops company guidelines and best practices for vendor management and viability measures. Monitors the results and identifies needed improvements through request for feedback.
Assists the organization in the application of vendor selection criteria processes and developing the RFP.
Works with legal and organization management to drive contractual or legal agreements through negotiation to final execution. Provides ongoing management and oversight for vendor contracts once executed.
Works with various organizations for the completion of procurement, on-boarding and payment processing activities.
Develops opportunities to influence strategic vendors direction/initiatives to ensure they are aligned with the needs of the organization and drives year over year performance improvements from these vendors.
Compiles and analyzes trends that affect budgetary needs and supports the organization's budget cycle by providing vendor related information.
Qualifications
Bachelors degree in Business or related field, or an equivalent combination of education and work experience. Two years of experience in vendor liaison/management or a similar role.
Preferred Qualifications
Demonstrated understanding of vendor management concepts and implementation techniques including contract negotiation and vendor performance monitoring. Experience in vendor pricing methods such as rate cards and pricing methodologies. Knowledge of industry best practices in contract negotiation. Demonstrated ability to define and manage vendor management processes. Ability to prepare and effectively lead negotiation sessions. Strong communication, and listening skills, including the ability to facilitate meetings and effectively lead discussions. Ability to build and maintain effective working relationships with all levels of management and staff. Excellent organizational skills and ability to work independently. Strong analytical skills.
**Please note that the compensation information that follows is a good faith estimate for this position only and is provided pursuant to the Colorado Equal Pay for Equal Work Act and Equal Pay Transparency Rules. It is estimated based on what a successful Colorado applicant might be paid. It assumes that the successful candidate will be in Colorado or perform the position from Colorado. Similar positions located outside of Colorado will not necessarily receive the same compensation. **
Compensation:
The salary for this position generally ranges between $57,000-$76,500. This range is an estimate, based on potential employee qualifications, operational needs and other considerations permitted by law. The range may vary above and below the stated amounts, as permitted by Colorado Equal Pay Transparency Rule 4.1.2.
Working Conditions
Normal office environment.
Hiring Insights
Job activity
Posted Today