Labor Hand (Snow Removal) – Rail 1 – Cedar Rapids, IA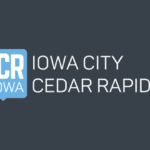 Rail 1
Full Job Description
We are currently looking for Labor Hands ASAP
Qualifications:
This job does require you to be on call 24/7
Must be dependable and hardworking.
Must have a valid driver's license.
Clean background for the past 7 years.
Railroad experience is a plus.

Duties may include:
Use power tools/basic hand tools, such as shovels and rakes.
Haul goods from the receiving area.
Maintain a clean work environment.
Skid-steer with attachments for snow removal

Pay:
About Rail 1:
Rail 1 LLC was founded in 2002 By Jeremy and Cortney LeGard. They began with a single backhoe. Through hard work and perseverance, they have grown to employee 100 people. This all while maintaining a commitment to safety and quality work. They provide this in a timely manner keeping cost down for our clients.
Source: