Laborer – GreenTech / Eastern IA – Absolute Group – Cedar Rapids, IA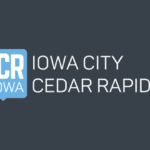 Absolute Group
Job details
Job Type
Full-time
Seasonal
Full Job Description
We're looking to hire a skilled Laborer to join our team. The ideal candidate will have a basic understanding of agricultural labor, but every candidate must have a willingness to learn. Daily responsibilities for a Laborer include installing silt fence, hydro-seeding, matting, tree planting, and grading. Previous farm, agriculture, and/or landscape experience preferred but not required.
These positions are Full-time Seasonal. Average work week is 40 – 50 hours per week and typical season is March through December depending on weather.

Job Requirements:
Ability to work closely without conflicts, work with other employees and follow instructions from supervisors and crew leads
Ability to adapt to a variety of different labor assignments
Good work ethic
Valid Driver's license and clear driving record
Ability to perform manual labor and lift up to 50 pounds repeatedly throughout the day
Willingness to work in all weather conditions
Willingness to work overtime
Ability to do required paperwork and computer work
About Greentech of Iowa
Greentech of Iowa is an Absolute Group company that specializes in commercial and state erosion and soil control services. GreenTech offers a wide range of agricultural construction solutions, including: seeding, sodding, mulching, silt fence installation and storm water pollution prevention plan (SWPPP) management.
The Absolute Group Difference
The Absolute Group prides itself in its company core values, and we like to think it's one of the many things that sets us apart from the rest of the field. Our team is Driven, taking on each task with a "can-do" attitude and always putting our People First, whether that's who we're working with day-to-day or the employees that keep our company up and running. We're nothing without our customers, our team, our families, even our competitors, and remembering this is key to keeping us Respectful and Humble in all that we do. We're Determined to be Dependable, to be relied on, and we don't stop until the job is done. And, of course, we're thinkers. It's our Fearless Forward-Thinking that saves us time and money and keeps us up with the times.

Hard Work Pays Off
When you work hard for us, we work hard for you. And that's exactly why we offer our crews the most competitive benefits package the construction industry has to offer. As an Absolute Group employee you will receive:
Competitive pay
100% Employer Paid Health Insurance Premiums
Employee stock ownership plan—enrollment after one year of service
Life, Medical, Vision and Dental insurance coverage
Accident, Cancer, and Critical Illness insurance coverage
401k enrollment options
Family-focused environment
Company-sponsored outings and events
Absolute Group is an Equal Opportunity Employer. Women and Minorities are encouraged to apply.
Source: