Lead CMDB Configuration Manager – ServiceNow – Aegon – Cedar Rapids, IA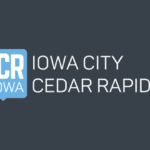 Aegon
What You Will Do:
Develop, deploy, and support Cloud infrastructure as code artifacts or modules
Design, deploy, and manage CMDB data management tools including Discovery and Service Mapping solutions for both on-premise and cloud resources
Design and manage CMDB data integrations with other data sources using import sets, transform maps, API integrations, and the Identification and Reconciliation Engine.
Design and manage workflows for request driven data maintenance automation
Lead the collection and analysis of requirements to develop technology strategies.
Develop, document, implement, and maintain CMDB governance processes, procedures, and policies
Design, install, and maintain (upgrade/patch underlying infrastructure)
Mentor junior team members to ensure knowledge sharing and upskilling is taking place
Mentors the organization on configuration management services, concepts, policies and procedures.
Mentors and helps direct configuration management specialists through leading community of practice
Support and deliver using continuous integration/continuous delivery pipelines
Participate in delivery of new technologies as a leader or major participant.
Continually drive improvement in the configuration management process
Design and support resiliency and scalability using AWS and other cloud platforms
Enable systems with automated monitoring and alerting
Support the team and customers with day-to-day requests and change/incident ticket
Provide consulting advice and guidance to customers and other GTS teams across several technologies.
Continually drive improvement in the configuration management process
Serve as the escalation point involving potential troubleshooting and problem resolution assistance.
Support technology stack refresh on systems (end-to-end) when required
Define, create, and monitor CMDB health reports, dashboards, and other reports that support auditing and compliance of CMDB management.
Ensure automated security is built into each technology stack
Understand and respond to emerging requirements and ambiguous technology decisions
What You Will Need:
Qualifications
Bachelor's degree in computer science or related degree, or equivalent education/experience
Five years of relevant experience including three years supporting enterprise-level platform installations
Three years of experience with agile development and planning methodologies
Three years of experience in performance monitoring, alerting, and troubleshooting in an enterprise
Three years of experience in automated code testing
Holistic understanding of the internet and hosting from the network layer up through the application layer
Ability to give and receive feedback as part of a cohesive agile team
Flexibility and adaptability to change, and continuous learning mindset
Customer focused
Decision making and problem solving skills
Ability to mentor others
Preferred Qualifications
Eight years of relevant work experience
Hands-on experience; knows the details of discovery, reporting, service mapping, CI's, relationships and attributes.
Certifications in relevant technologies, methods, or platforms
Certified System Admin – ServiceNow Fundamentals
Discovery Fundamentals
Experience with CSDM 3.0 or 4.0
ITIL 4 Certification
Behavioral & Leadership Competencies
Analytical Skills
Attention to Detail
Commitment
Communication Skills
Critical Thinking Ability
Customer Focus
Diversity Focus
Working Conditions
Agile Scrum Team
Office Environment, with some telecommute ability
On-call support rotation participation required
Out of hours support (evenings and weekends) may be required
Travel may be required, less than 10%

**Please note that the compensation information that follows is a good faith estimate for this position only and is provided pursuant to the Colorado Equal Pay for Equal Work Act and Equal Pay Transparency Rules. It is estimated based on what a successful Colorado applicant might be paid. It assumes that the successful candidate will be in Colorado or perform the position from Colorado. Similar positions located outside of Colorado will not necessarily receive the same compensation. **
Compensation:
The salary for this position generally ranges between $109,000 to $144,000. This range is an estimate, based on potential employee qualifications, operational needs and other considerations permitted by law. The range may vary above and below the stated amounts, as permitted by Colorado Equal Pay Transparency Rule 4.1.2.
Bonus Eligibility:
This position is also typically eligible for an annual bonus based on the Company Bonus Plan/Individual Performance and is at Company Discretion at a rate of 17.5%.
What You Receive:
A Comprehensive Wealth + Health package.
Wealth Benefits; Competitive Pay, Bonus, and Benefits Package
Health and Work/Life Balance Benefits

Our commitment to inclusion & diversity means that we value differences. We encourage the unique perspectives of persons and are dedicated to creating a respectful and inclusive work environment.

Additional Salary Scales:
UK
Not available at this time.
This position is also typically eligible for an annual bonus based on the Company Bonus Plan/Individual Performance and is at Company Discretion at a rate of XX%.
NL
Not available at this time.
This position is not eligible for an incentive bonus
Source: