Leads Specialist – Moxie Solar Inc – Cedar Rapids, IA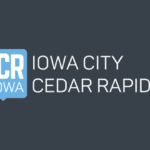 Moxie Solar Inc
Benefits

Pulled from the full job description
div{margin-right:0.5rem;margin-bottom:0.5rem;}]]>
.ecydgvn1{margin-top:0.5rem;margin-left:0.5rem;max-width:100%;}]]>
Opportunities for advancement
Professional development assistance
At Moxie we believe that if we have the ability to do good, we have the responsibility to do good. That applies to our customer and our employees. If you are looking for a fun and rewarding opportunity with a family culture, Moxie is the place to be.
Moxie Solar has been recognized as one of the fastest growing companies in the nation, and we are growing at an incredible pace in an effort to simply do more good. We pride ourselves on the strength of our team members; who are some of the most knowledgeable in the industry.
The Lead Specialist is a remote/work from home position (with the option to work from an office depending on the location), and is responsible for calling customers inquiring about solar, and working to schedule an appointment with a Solar Consultant. This includes building upon initial interest and value, and working to ensure the customer is a viable candidate for solar.
The dynamic pace of our company requires its employees to innovate daily. Adaptability and the capacity to respond to rapidly changing business needs is critical. The ideal candidate will be ready to Moxie Up and take on the challenges of a renewable energy future as part of the Moxie team. Because our company is growing so fast, there are many opportunities for advancement.
A qualified applicant will be motivated to work in an entrepreneurial setting, and be passionate about green energy and other environmental causes. Excellent business communication and computer skills are a must.
Key Responsibilities
Lead Follow Up: Provide introductory information and create excitement about our company and services
Appointment Scheduling: Set customer appointments and collect contact info to set future consultations
Documentation: Track leads and customer interactions
Make a positive impact on the environment and support the mission of Moxie.
Additional tasks as needed and assigned.
Qualifications
Customer service, sales, and marketing background is a plus, but not required
Self-starter, motivated, outgoing, with excellent customer service skills
Strong organizational skills
Valid driver's license and insurance
Ability to travel as needed
Intermediate spreadsheet and word processing skills, either in Microsoft Office or G Suite
Highly deadline-driven and internally motivated to succeed
Willing to commit to extra hours when necessary for time-sensitive projects
Experience with Salesforce is preferred
Compensation and Benefits
$15/hour plus Commission, paid bi-weekly. Opportunities for over time are available.
Estimated income $30,000-$45,000 annually – Top performers make $900 weekly
Moxie Solar offers outstanding health benefits, paid holidays, retirement plan with 3% company match after six months of service, at-cost solar installation for your home, and company-paid professional development opportunities.
Medical, vision, and dental insurance after 30 days of employment.
Short and Long Term Disability insurance available after 30 days of employment.
MOXIE is the premier solar and energy savings company. We offer custom start-to-finish solutions for our commercial, agricultural and residential customers. MOXIE placed nationally on the INC 5000 Fastest Growing Companies list and Solar Power World's 2018 and 2019 Top Solar Contractors list. The company continues to grow at an impressive trajectory by offering an unparalleled standard of excellence to both its customers and employees. Our mission at MOXIE is to obsessively lead the change to a sustainable world.
Please visit our website at MoxieSolar.com to learn more about our work and our team!
Hiring Insights
Job activity
Posted 1 day ago