Maintenance Technician/Supervisor – Beyonder Camp – Center Point, IA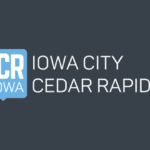 Beyonder Camp

Qualifications

High school or equivalent (Preferred)

Day Shift (Preferred)

Night Shift (Preferred)
Benefits

Pulled from the full job description
div{margin-right:0.5rem;margin-bottom:0.5rem;}]]>
.ecydgvn1{margin-top:0.5rem;margin-left:0.5rem;max-width:100%;}]]>
Full Job Description
About us
Beyonder Camp operates RV parks, Campgrounds, and Marinas which are fun and exciting places to visit.
Beyonder Camp is actively seeking Seasonal and part-time team members to join us at Beyonder Getaway at Lazy Acres, located in Centerville, Iowa. The Maintenance and Housekeeping team is critical to the successful operation of our hospitality operation at this amenity rich and fun RV Campground.
Maintenance and Housekeeping responsibilities include:
Treating our guests to a memorable impression
Ensuring our facility and each amenity is worthy of a 5-star review
Addressing guest needs and ensuring they see a resolution, even if it is outside of the Maintenance and Housekeeping Specialist's role or scope of normal duties
Maintaining an outstanding first-impression in the presentation of our grounds, landscaping, buildings, and amenities, to ensure they are in good operation and clean
Making light repairs to facilities, within the scope and skill level of the specialist
Snow removal and assistance with winter park operations (for permanent employees in the off-peak season)
Assisting team members in other departments to ensure the smooth operation of the campground and the unbroken delivery of exceptional guest service
Requirements for this position include:
Legal authorization to work in the United States
Must be able to read, write, and speak English
Must be able to pass a criminal background check (required to maintain our PCI compliance for this position)
No felony convictions (certain misdemeanor convictions will affect eligibility for employment)
Applicant must possess a valid driver's license
This is a drug-free workplace. No current/recent use of controlled/illicit substances
Polite, courteous, and friendly demeanor
This position does require availability on evenings, weekends, and holidays
This position will require the applicant to stand for extended periods of time, lift and move up to 50 lbs, and walk distances up to 1,000 feet
Outstanding candidates have the following knowledge, experience, or certifications:
Certified Pool Operator (CPO)
Ability to operate heavy machinery (tractor, skid-loader, backhoe)
Ability to operate snow removal equipment
Licensed electrician, licensed plumber, general contractor experience
Benefits include:
On the job training
Opportunities to obtain special certifications and licenses
Options for promotion and transition from temporary to permanent employment
Employee discounts on lot rentals, camping reservations, and merchandise
Health insurance group plan option for full-time permanent employees
Bi-weekly pay
Thank you for your interest in joining our Beyonder family! We look forward to reviewing your application!
Job Type: Full-time
Pay: $12.00 – $16.00 per hour
Benefits:
Schedule:
8 hour shift
Holidays
Monday to Friday
Weekend availability
Education:
High school or equivalent (Preferred)
Experience:
Facilities Maintenance: 2 years (Preferred)
Shift availability:
Day Shift (Preferred)
Night Shift (Preferred)
Work Location: One location
Hiring Insights
Application response rate: 75%
Hiring 1 candidate for this role
Job activity
Posted Today