Manager – Driver Training – CRST The Transportation Solution, Inc. – Cedar Rapids, IA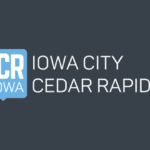 CRST The Transportation Solution, Inc
CRST The Transportation Solution, Inc. is Delivering Promises and Driving Success to Ensure Everyone Has What's Needed to Live and Thrive. Today, more than ever, we are looking for talented individuals who will help us bring this vision to life.

Manager – Driver Training

The Manager – Driver Training is responsible for all aspects of CRST's driver training programs including, orientation and onboarding. This role is also responsible for collaborating with all departments to ensure effective coaching and skill enhancement training is executed. This role supports CRST The Transportation Solution, Inc's Corporate, Driver Safety, and Driver Learning & Success missions and visions through the development of current, relevant, and effective onboarding training curriculum for delivery to company drivers, student drivers, independent contractors, and mentor drivers across assigned CRST regions and divisions.

Job Responsibilities:
Manage and oversee safety trainers in multiple CRST locations. Complete performance reviews. Ensure staff is aligned with departmental goals through coaching, evaluations, and active engagement.
Manage, oversee, and if necessary, conduct classroom environment and virtual training for drivers, agents, and contractors.
Coordinate with recruiting to facilitate the transition of students to onboarding, with an emphasis on meeting requirements for entry-level training and certification of drivers. Work with recruiting and other departments to reduce unsuccessful hires identified as DMSRs, BQCs, and LOOs.
Manage and oversee check-in process for driver applicants into onboarding. Work with Reference Specialists to eliminate driver application issues/problems and track completion items during the onboarding and hiring process.
Manage and oversee the process, procedure, and documentation requirements for completion of all corrective action and defensive driver training, remedial training, and driver coaching opportunities.
Collaborate with Director of Driver Learning & Success on program and staff development initiatives. Update monthly reports that accurately measure the successfulness of attaining KPIs and communicate a summary of initiatives and actions completed
Host weekly Training Supervisor conference calls to enable a uniform and streamlined process within the Driver Learning & Success Department and promote open communication of ideas to improve the training process and reduce accident trends and CSA scores.
Assist, when necessary, with conducting pre-employment, random, and reasonable suspicion drug, and alcohol testing.
Collaborate and coordinate with multiple departments to ensure execution of online training (virtual training and WebEx Conference calls).
Inventory control for onsite training.
Travel as required.
Requirements:
2-3+ years experience in the transportation industry required
High School diploma or GED required
AA or BA in relevant field preferred
The CRST core values: Safety at the Core of All We Do – Integrity in Every Decision and Action – Commitment to the Success of Employees, Customers, Agents, Contractors and Communities.

EEO Statement: All qualified applicants will receive consideration for employment without regard to race, color, religion, sex, sexual orientation, gender identity, national origin, disability, or status as a protected veteran.
Source: