Manager – Operations Afterhours – CRST The Transportation Solution, Inc. – Cedar Rapids, IA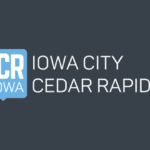 CRST The Transportation Solution, Inc.
Indeed's salary guide
Not provided by employer
$35.9K – $45.5K a year is Indeed's estimated salary for this role in Cedar Rapids, IA.
Full Job Description
CRST The Transportation Solution, Inc. is Delivering Promises and Driving Success to Ensure Everyone Has What's Needed to Live and Thrive. Today, more than ever, we are looking for talented individuals who will help us bring this vision to life.
Manager – Operations Afterhours
Division: CRST Dedicated Solutions East
Our Dedicated Solutions division is focused on service excellence to retailers and producers who need consistent, dependable, high quality delivery services. We provide customers the flexibility of a private fleet, without the expense.
Shift: Mon-Friday from 4pm to 1am
Job Summary: The Manager- Operations is responsible for the supervision of daily driver and scale house activities and assigned equipment. This includes close coordination with customer operations, dispatching freight, load building, customer service, counseling drivers on safety and policy issues, payroll and billing, safety management, and other related activities.
Job Responsibilities:
Manage a staff of office individuals and drivers to ensure high delivery of customer service and fleet profitability.
Perform all aspects of dedicated customer service including, load booking and service failure resolution.
Manage daily planning of equipment and drivers while ensuring high utilization.
Act as liaison between the customer, drivers, and internal departments.
Develop relationships with drivers to improve driver performance and encourage retention.
Authorize pay-related items.
Ensure safety procedures are followed.
Help create and manage customized Key Parameter Indicators (KPI) to help ensure goal attainment.
Ensure safety procedures are followed.
Experience, Qualifications, Education:
2-3+ years experience in the transportation industry preferred
Previous management experience in a relevant field preferred
HS Diploma or GED
AA or BA in a relevant field highly desired
Did you know?
CRST is one of the largest privately owned trucking companies in the United States. That means you can count on our experience and ongoing commitment to provide the best service to our customers and the best work environment for our employees.
We're family owned. We're dedicated to building on our founder's legacy to make CRST the transportation solution.
CRST is headquartered in Cedar Rapids, IA. Our midwestern hometown is known for strong values, commitment to our community, and the success of manufacturers and producers here and throughout the country. When we thrive, America thrives!
The CRST core values: Safety at the Core of All We Do – Integrity in Every Decision and Action – Commitment to the Success of Employees, Customers, Agents, Contractors and Communities.
EEO Statement: All qualified applicants will receive consideration for employment without regard to race, color, religion, sex, sexual orientation, gender identity, national origin, disability, or status as a protected veteran.
Job Type: Full-time
Hiring Insights
Application response rate: 61%
Job activity
Posted Today
Source: