Manager – Operations, Independent Contractors – CRST The Transportation Solution, Inc. – Cedar Rapids, IA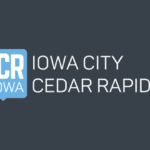 CRST The Transportation Solution, Inc
CRST The Transportation Solution, Inc. is Delivering Promises and Driving Success to Ensure Everyone Has What's Needed to Live and Thrive. Today, more than ever, we are looking for talented individuals who will help us bring this vision to life.

Manager – Operations, Independent Contractors
CRST The Transportation Solution, Inc. is seeking a team motivating and driven Manager – Operations, Independent Contractors to be located in our Cedar Rapids, IA office.

Job Summary: The Manager – Operations, Independent Contractors is responsible for ensuring the satisfaction and retention of drivers to create efficient and profitable utilization while delivering a high level of customer service.

Essential Duties and Responsibilities:
Direct leadership and management of a staff of 6+ driver manager (Operation) team members and approximately 500 drivers.
Provide daily direction and coaching to driver managers to improve driver retention.
Develop relationship with drivers to improve performance and encourage retention.
Act as the driver advocate toward internal departments to answer driver questions, resolve driver concerns, and/or resolve issues.
Use creative problem solving and conflict management techniques to communicate directly with unsatisfied drivers.
Monitoring key performance indicators: expenses; utilization and on-time service; analyzing results, ensuring attainment of objectives and taking corrective action as necessary.
Minimum Qualification Requirements:
2-3 years of previous experience in the transportation industry necessary
High school diploma or GED required and a degree in a related field strongly preferred
Strong verbal and written communication skills required
Previous experience managing a team preferred
Must be able to multi-task in a fast paced environment and handle escalated situations quickly and in the best interest of the company
The CRST core values: Safety at the Core of All We Do – Integrity in Every Decision and Action – Commitment to the Success of Employees, Customers, Agents, Contractors and Communities.

EEO Statement: All qualified applicants will receive consideration for employment without regard to race, color, religion, sex, sexual orientation, gender identity, national origin, disability, or status as a protected veteran.
Source: