Mobile Billboard Driver – do it outdoors media – Cedar Rapids, IA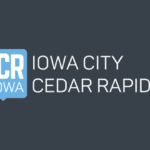 do it outdoors media
Job details
Number of hires for this role
On-going need to fill this role
Full Job Description
Come Roll With Us – Mobile Billboard Drivers Needed
do it outdoors media, the nation's number one mobile billboard advertising company, has a unique opportunity for someone who enjoys driving. What is so unique about driving for do it outdoors media you ask? Well…
Besides being able to say you've driven a mobile billboard truck…… We are flexible
Drivers may drive only when we have campaigns in their hometown or they may accept campaigns in other cities
Part-time hours are not available – Drivers must run a minimum of 8 hours a day for 5 consecutive days
We typically have a fair amount of local work in your area. However, if you are looking for full-time equivalent, occasional travel may be necessary
Some Drivers work more than others, depending on where we have campaigns and how much each Driver chooses to work
Our Drivers may spend anywhere from a day to well over a month in one location – time to make friends all across the country!
And you get to work independently with little stress, as long as you do what is expected of you
Job Description
Our professional Drivers cover campaigns in various cities nationwide providing mobile billboard advertising services for local and national clients. They follow prescribed routes while displaying the client's billboard message. Transportation, lodging and per diem when traveling are provided.
What are the Qualifications?
Applicants Must…..
Be at least 23 years of age and possess a valid driver's license
Be able to obtain and maintain a Department of Transportation (DOT) physical certification card and pass a DOT-like drug screen
Have a demonstrated history of honesty, dependability, promptness and attention to detail
Have a demonstrated history of safe driving
Be comfortable with electronics/ technology (i.e. e-logs, upload photos, electronic routing, communicate via email and text)
Be able to occasionally lift 40 pounds to waist level
Present a well-groomed appearance and demonstrate initiative and resourcefulness
Interact positively and professionally with co-workers and the public
Be comfortable taking photos in the field for the client; the purpose is to capture the vehicle in vehicular and pedestrian traffic
Experience driving a larger vehicle is a PLUS
For more information about this great opportunity, check out our website at www.doitoutdoors.com/careers!! To apply, complete our online application (under Careers). A complete 10 year work history (explaining any gaps) is required.
do it outdoors media is an equal opportunity employer.
Job Type: Full-time
Pay: $14.00 – $15.00 per hour
Work Location: On the road
Source: