Mobile Detailer – AAM Detailing – Cedar Rapids, IA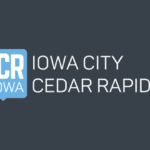 AAM Detailing
Job details
Job Type
Full-time
Part-time
Contract
Number of hires for this role
On-going need to fill this role
Qualifications
Driver's License (Required)

US work authorization (Required)
Full Job Description
Thank you for your interest. We are All American Mobile Detailing, below is more information about the job opportunity we have available for you!
In search of starting a job right away, that's perfect! With All American Mobile Detailing you will be making $20/hr plus tips and we can get you started this week!
You've never detailed before? No problem we will show you the ropes to get you started ASAP. Our training will walk you through how to detail all types of Cars, Boats, RVs, and even Aircrafts. You will be doing this work at the clients' house or place of choosing.
Don't have any equipment yet? We can get you set up with the proper tools needed through different financing options we have available to you.
All you need to get started is a reliable car and to apply now! If interested, go ahead and apply, we will reach out to you via email or thru message to get you set up with an interview!
Thank you, we look forward to working with you!
Job Types: Full-time, Part-time, Contract
Pay: $20.00 – $30.00 per hour
Application Question(s):
Are you at least 18 years of age?
License/Certification:
Driver's License (Required)
Work Location: Multiple Locations
Source: