Night Custodian – North Linn Community School District – Coggon, IA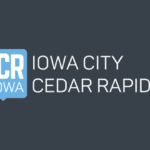 North Linn Community School District

Job details

Salary
From $16.25 an hour
Benefits

Pulled from the full job description
.ecydgvn1{margin-top:0.5rem;margin-left:0.5rem;max-width:100%;}]]>
.ecydgvn1{margin-top:0.5rem;margin-left:0.5rem;max-width:100%;}]]>
Flexible spending account
.ecydgvn1{margin-top:0.5rem;margin-left:0.5rem;max-width:100%;}]]>
.ecydgvn1{margin-top:0.5rem;margin-left:0.5rem;max-width:100%;}]]>
.ecydgvn1{margin-top:0.5rem;margin-left:0.5rem;max-width:100%;}]]>
.ecydgvn1{margin-top:0.5rem;margin-left:0.5rem;max-width:100%;}]]>
Full Job Description
NORTH LINN COMMUNITY SCHOOL DISTRICT
JOB DESCRIPTION
JOB TITLE Custodian
CLASSIFICATION Classified Employee
SHIFT 2:30 PM – 11:00 PM
IMMEDIATE SUPERVISOR Maintenance and Custodial Manager/Supervisor
JOB SUMMARY
Perform cleaning, participate in project work, and provide custodial support to ensure proper building operation and sanitation.
QUALIFICATIONS
(Skills, Knowledge, Abilities, Education, Certification/Licensure, Experience, Equipment)
A. Skills, Knowledge and Abilities
1. Ability to properly use chemicals, equipment, and work processes used in cleaning and maintaining school facilities and grounds.
2. Knowledge of emergency procedures.
3. Ability to read and comprehend labels, signs, and written instructions.
4. Skill in communicating clearly and concisely both verbally and in writing.
5. Ability to work independently.
6. Skill in following proper cleaning procedures and equipment operations.
7. Ability to establish and maintain effective working relationships with others.
B. Education
Any combination of education or experience equivalent to graduation from high school.
C. Certification/Licensure
1. None required.
D. Experience
Six months custodial or maintenance experience preferred.
E. Equipment
1. Custodial equipment , including but not limited to swing machine, burnisher, carpet extractor, backpack/upright vacuum, automatic scrubber and custodial cart.
2. Grounds care equipment including but not limited to lawn mower, snow blower, weed trimmer.
3. Proper use and operation of a two-way radio, telephone, and cell phone.
ESSENTIAL JOB FUNCTIONS
1. Ensure school facilities are clean and well maintained.
2. Promote positive relationships with staff, students, supervisors and community members.
3. Communicate to Head Custodian or Maintenance/Custodial Manager any changes or concerns regarding job assignments.
4. Perform cleaning functions such as trash removal, sweeping, dusting, mopping, vacuuming, and restocking supplies.
5. Adhere to established North Linn Community School District policies, procedures, and guidelines.
6. Maintain custodial storage area inventory and organize.
7. Custodial storage areas must be secured and locked throughout work shift.
8. Monitor and ensure facility security through keeping doors and windows shut and locked when appropriate.
9. Return all custodial tools and supplies to a secure custodial storage area at the end of each shift.
10. Assist in assigned project work, including refinishing floors and cleaning carpet.
11. Respond to requests, which may include setting up/tearing down rooms for meetings or class functions, or athletic events moving furniture/equipment and storing deliveries.
12. Perform minor maintenance tasks.
13. Assumes responsibility for securing the building.
14. Complete snow removal and lawn care duties as required.
15. Promptly report all safety hazards to Head Custodian or Maintenance/Custodial Manager.
16. Participate actively in all professional development and safety training.
17. Maintain a reliable attendance record.
18. Perform other duties as assigned.
PHYSICAL REQUIREMENTS
1. Drug, tobacco and alcohol free at all times while working, per district policy.
2. Physical movements include gripping, bending, lifting, stooping, squatting and kneeling.
3. Periodically climb stairs, ladders and work overhead.
4. Occasionally lift up to 50 pounds.
5. Occasional maneuvering, pushing and pulling of over 100 pounds with equipment assistance.
6. Constant standing, moving, and walking eight hours per day.
7. Visual acuity.
WORKING CONDITIONS
1. Work is typically performed inside, outside and around school facilities and grounds.
2. Periodic exposure to body fluids, noise, dirt, dust, odors, fumes and hazardous materials.
3. Occasional extreme and/or inclement weather.
4. Overtime as required determined by facility needs.
TERMS OF EMPLOYMENT
1. 12 month position.
2. Per Board Policies.
3. Wages and benefits established by the Board of Education.
4. Performance evaluated per Head Custodian or designee.
North Linn Community School District is an Equal Opportunity/Affirmative Action Employer. The district does not discriminate based on race, creed, color, religion, national origin, sex, age, sexual orientation, physical or mental disability and will provide reasonable accommodations to qualified individuals with disabilities.
The statements in this job description are intended to describe the general nature and level of work being performed by individuals assigned to this job. They are not intended to be an exhaustive list of all responsibilities, duties, and skills required of personnel in this position. These statements are not intended to limit or in any way modify the right of any supervisor to assign, direct, and control the work of employees under his or her supervision.
Job Type: Full-time
Pay: From $16.25 per hour
Benefits:
Dental insurance
Flexible spending account
Health insurance
Paid time off
Retirement plan
Vision insurance
Schedule:
8 hour shift
Evening shift
Ability to commute/relocate:
Coggon, IA 52218: Reliably commute or planning to relocate before starting work (Required)
Work Location: One location
Hiring Insights
Application response rate: 84%
Hiring 1 candidate for this role
Job activity
Posted Today