Operations Lead Production Clerk, Temporary – Pearson – Cedar Rapids, IA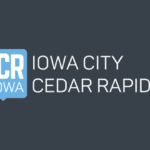 Pearson
Full Job Description
Job Description
Lead Production Clerk
Job Family
Production/Operations
Sub-Function
Band
Production/Processing
111
Specifications
Education, Knowledge, and Experience
High school diploma or the equivalent preferred.

Six months of production experience preferred.

An understanding of department processes and operations is preferred.

Able to work effectively under tight deadlines.
Other Skills and Abilities
PC experience, primarily MS Word, Excel, Access, E-mail, TSO, CICS, and Oracle preferred.

Exemplify excellent teamwork, communication (written and verbal), organizational, and leadership skills.

Able to meet and maintain high-quality standards.

Show initiative and ability to work independently.

Creative problem-solving abilities and mechanical aptitude are desired.
Organizational Relationships
Reports to:
Manager, Production Operations
Direction Received from:
Manager(s) Production Operations, Operations Representative and Senior Production Coordinator(s)
Primary Duties and Responsibilities
Working knowledge of all projects and processes within the department.

May perform any or all of the following department-specific tasks in relation to materials/items: fold, assemble, prepare, collate, palletize, box, wrap, and check for accuracy.

Provide backup support to the Senior Coordinator including, but not limited to: problem resolution, supervising, training and assigning work to seasonal and full time employees.

Assist in prioritizing, organizing and scheduling work to meet deadlines.

Provide feedback to employees about the quality and quantity of work.

Keep appropriate personnel informed of the quality of work within the department and
alert the Senior to specific errors that occur regularly and are consistently similar.
Instruct and assist other employees with interpreting specifications on assigned projects.

Communicate and identify areas for improvement and assist in developing alternatives/recommending solutions to leadership.

Able to work independently with minimal supervision.

Operate department equipment as related to assigned project responsibilities.

Possess the ability and commitment to work overtime and varying shift hours, as required.

Participate in and/or lead departmental stretching program.

Maintain the appropriate required department records.

Perform other clerical work or other duties as assigned.

May perform work of higher classified positions.

During periods when normal assigned work volume is low, will be required to perform other job functions in other departments within the Operations organization.
Physical Demands and Essential Functions
Able to lift up to 50 lbs., push carts weighing up to 600 lbs. and move pallets weighing up to 2000 pounds with a pallet jack.

Able to stand and/or sit for long periods of time.

Able to bend, twist and stoop.

Tasks require repetitive motion.
Cross-Training and Additional Job Functions
Employees performing other job functions will receive cross-training to ensure they meet position requirements. Additional position requirements may include but are not limited to: lifting up to 65 lbs., pushing carts weighing up to 600 lbs., standing or sitting for extended periods of time, performing basic computer functions.
As a drug-free workplace, all employees are subject to our drug testing program.
Learning is the most powerful force for change in the world. More than 20,000 Pearson employees deliver our products and services in nearly 200 countries, all working towards a common purpose – to help everyone achieve their potential through learning. We do that by providing high quality, digital content and learning experiences, as well as assessments and qualifications that help people build their skills and grow with the world around them. We are the world's leading learning company. Learn more at pearsonplc.com.
Pearson believes that wherever learning flourishes, so do people. We are committed to being an anti-racist company in everything we do. We value the power of an inclusive culture and a strong sense of belonging. We promote a culture where differences are embraced, opportunities are accessible, consideration and respect are the norm, and all individuals are supported in reaching their full potential. Through our talent, we believe that diversity, equity, and inclusion make us a more innovative and vibrant place to work. People are at the center, and we are committed to a sustainable environment and workplace where talent can learn, grow, and thrive.
To learn more about Pearson's commitment to a diverse and inclusive workforce, please click here:
http://www.pearson.com/careers/diversity-and-inclusion.html
Pearson is an Affirmative Action and Equal Opportunity Employer and a member of E-Verify. We are committed to building a team that represents a variety of backgrounds, perspectives, and skills. The more inclusive we are, the better our work will be. All employment is decided based on qualifications, merit, and business need. All qualified applicants will receive consideration for employment without regard to race, ethnicity, color, religion, sex, sexual orientation, gender identity, gender expression, age, national origin, protected veteran status, disability status, or any other group protected by law.
Job: PRODUCTION/OPERATIONS
Organization: Assessment & Qualifications
Schedule: FULL_TIME
Req ID: 2206
Source: