Pharmaceutical Territory Representative – Access Pharmaceutical – Cedar Rapids, IA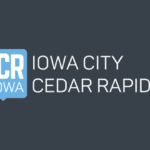 Access Pharmaceutical
Access Pharmaceuticals is committed to the Pharmaceutical / Medical industry as we believe our success comes from our talented and engaged employees as well as national Pharmaceutical Representative team. We believe our employees is Access's greatest strength as an organization and also represent our competitive advantage. Access Pharma is privately held and offers a great company culture that includes continued professional development, leadership development, career ladder advancement programs, and comprehensive employee benefits. In a world where talented candidates have choices, choose to work somewhere awesome!

Description
Job Title – Pharmaceutical Territory Representative
Job Location: Cedar Rapids, IA

Job ID – IA34L
Pharmaceutical Territory Representative
As one of our Pharmaceutical Territory Account Reps (Entry level) you will manage and develop long-term relationships with physicians and other healthcare professionals for the customer accounts in your geographic territory. As such, each Pharmaceutical Territory Rep will represent the assigned brand products and their approved indications; helping external customers such as physicians, nurses, etc. learn about the benefits of the assigned healthcare and pharmacology products in relation to the applicable therapeutic area or disease state. We are looking to add to our strong, customer-focused Pharmaceutical Territory Rep team who will represent our products with integrity and conviction.The next step is yours. Apply today with Access Pharmaceutical for one of our Pharmaceutical Territory Rep opportunities.
Interested Pharmaceutical Territory Rep (Entry level ) candidates should demonstrate the following:
You have some relationship building abilities and have the entrepreneurial spirit and drive to help grow our U.S. business.
You regularly demonstrate your integrity, nimbleness, flexibility and team spirit.
You enjoy working in a team environment and collaborating with other business partners in the field who also support your customers.
As a Pharmaceutical Rep field professional, you have consistently met or exceeded sales and other critical business goals and metrics in a highly complex and competitive market.
Example Duties and Responsibilities for our Pharmaceutical Territory Reps:
Responsible for meeting or exceeding assigned pharmaceutical rep goals
Develops robust territory business plans in collaboration with internal partners
Develops strong and long-term relationships with customers in all assigned accounts
Presents the assigned healthcare products in a professional, compliant, ethical and effective manner; helping external customers understand the benefits and use of pharmaceutical brands
Complies with all laws, regulations and policies that govern the conduct of activities
Key Competency Profile for each Pharmaceutical Territory Rep:
Technical & Pharmacology Knowledge
Communicate Clinical Research with Physicians
Achieving Results
Maintain Industry Credentialing and Certifications
Adhere to Pharmaceutical Industry Regulations
Qualifications and Experience: unless stated "preferred" or "a plus", all other criteria is required by each Pharmaceutical Territory Rep candidate:
Some successful field experience is preferred
Outstanding interpersonal, presentation and negotiation skills: you have highly developed consultative selling skills and help your physician customers find solutions to their patients
Proven track record of meeting or exceeding, objectives & goals
Must be able to obtain and maintain pharmaceutical industry certifications and credentials
Maintain a Valid Driver's License
Knowledge of pharmaceuticals, healthcare and other industry product training
Previous experience in achieving specific sales plans or other financial targets is preferred
The next step is yours. Apply today for one of our Pharmaceutical Account Rep opportunities. We are a E/O/E employer.
Source: