PM Vault/Bank Equipment Technician – Cennox – Cedar Rapids, IA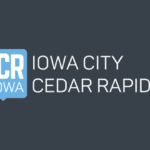 Cennox
Full Job Description
EARN UP TO A $1,000 SIGN-ON BONUS! APPLY TODAY!
Cennox wants all employees to feel valued, appreciated, and free to be who they are at work. Our employee lifecycle processes are designed to prevent discrimination against our people regardless of gender identity or expression, sexual orientation, religion, ethnicity, age, neurodiversity, disability status, citizenship, or any other aspect which makes them unique. Therefore, everyone is encouraged to apply for employment with Cennox.

Per upcoming OSHA Emergency Temporary Standards, announced September 9th, 2021, COVID-19 Vaccination will be required to be eligible for employment.
Cennox is currently seeking a Preventative Maintenance Vault / Bank Equipment Technician based in the Cedar Rapids, IA area to cover equipment cleaning and maintenance work across Iowa. This full-time position offers a flexible schedule, opportunity for travel, paid training, and the chance to become part of a rapidly growing company.

Skills Required:

Tech-savvy with strong mechanical/electrical aptitude and eagerness to learn new skills
Strong work ethic to work independently and reliably meet deadlines with minimum supervision
Great communication/customer service skills and ability to interpret/execute written instructions
Valid driver's license with a driving record in good standing and a reliable/insured vehicle

Experience and Education:

Previous work with electrical functions, general repairs, or similar fieldwork is highly preferred
High school diploma or equivalent— trade school or apprenticeship is a plus

Physical Requirements:
Ability to lift/move 50 or more pounds, stand, climb, bend, stoop, and reach freely
Ability to work both indoors and outside in all-weather and sit/drive for extensive daily travel
Must have good hand/eye coordination, vision correctable to 20/20

Perks:
Flexible work schedule, paid training, and opportunity for travel
Company-provided tools, uniforms, and Android smartphone
Eligibility to enroll in 401K after one year of employment
Eligibility to enroll in health, vision, dental, and life insurance after an initial 90-days of employment

Company Overview:
Cennox is a global company that provides comprehensive, centrally managed field services for our clients across a range of industries. Visit us at www.cennox.com to learn more
6DlLhMdxxl
Source: