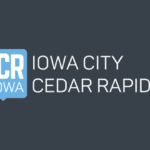 Papa Murphy's
Job details
Salary
$12.50 – $15.00 an hour
Job Type
Full-time
Part-time
Number of hires for this role
On-going need to fill this role
Qualifications
Customer service: 1 year (Preferred)

Driver's License (Preferred)
Full Job Description
***The listed wage rate is based off of base pay and tips added together. TIPS CONSISTENTLY ADD AN ADDITIONAL $4-$5 PER HOUR TO BASE PAY, GUARANTEED!***
Papa Murphy's is the largest take-n-bake pizza company named Best Pizza Chain in America year after year. We deliver great quality, great value and great customer service.
Papa Murphy's International is the fifth-largest pizza chain in the country and the pioneer and leader of the take 'n' bake pizza segment. Papa Murphy's operates over 1,200 franchised and corporate-owned locations in 36 states and Canada. Papa Murphy's offers custom-made pizzas featuring high-quality fresh toppings generously layered on pizza dough that is made fresh each morning in each store. Papa Murphy's has been voted "Best Pizza Chain in America" seven consecutive years by consumers nationwide in the Restaurants and Institutions "Consumers' Choice in Chains" survey and is a four-time recipient of Pizza Today's Chain of the Year award, most recently in 2010.
Summary Description
Prepares dough and food items according to Papa Murphy's standards and recipes.
Duties and Responsibilities
Responsible to be at assigned workstation in full uniform at prescribed time.
Must have complete operating and safety knowledge of mixer, sheeter, and dicer.
Responsible to complete the "Prep List" and "Dough Production Chart" using the POS system.
Prioritizes days work, completing tasks which if not done first would jeopardize the stores operation.
Mixes dough to recipe and dough balls to standard.
Sheets, wraps, dates, and stores crusts to Papa Murphy's standards.
Receives and checks-in all orders delivered to the store following proper order/receiving procedures.
Properly store and rotate all products before and after prepping to ensure quality.
Responsible for the efficient use of time allocated to each task. Comply with "Performance Standards".
Performs any other job-related duties as directed by immediate supervisor.
May also perform duties of a Counter or Cashier Team member.
Job Types: Full-time, Part-time
Pay: $12.50 – $15.00 per hour
Benefits:
Employee discount
Flexible schedule
Health insurance
Referral program
Physical Setting:
Quick service & fast food restaurant
Schedule:
8 hour shift
Day shift
Monday to Friday
Weekend availability
COVID-19 considerations:
Face masks are being worn by employees.
Application Question(s):
This job requires the use of equipment that requires the user to be at least 18 years of age. Are you at least 18 years of age?
Experience:
Customer service: 1 year (Preferred)
License/Certification:
Driver's License (Preferred)
Work Location: One location
Source: