Production Machine Operator- Increased Hourly Wage! – PMX Industries Inc – Cedar Rapids, IA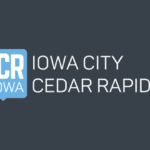 PMX Industries Inc
Full Job Description
New Hourly Wage of $20 per hour with a $.70 shift Differential!
PMX Industries is the leading supplier of high quality copper and copper alloys in North America and is seeking Machine Operators. This position will provide the successful candidate with the chance to apply their knowledge, learn new skills and work as a team within a safe environment.
Production Employee-Machine Operator
This position will operate heavy industrial equipment to heat, roll, clean, soften, and slit copper and copper alloy strip. The ideal candidate must:
Requirements:
Ability to lift 50 pounds frequently, exerting up to 50 pounds of force occasionally, and/or up to 25 pounds of force frequently, and/or up to 10 pounds of force constantly.
Understanding and ability to apply basic operating principles and techniques to solve practical problems and deal with a variety of variables.
Have good mechanical ability.
Have a general aptitude to learn quickly.
Be able to perform minor maintenance on equipment.
Frequently required to read.
Pays strong attention to detail and is committed to workplace safety.
High school diploma or equivalent, trade school experience and/or a minimum of one-year of heavy industrial machine operation experience.
Wages:
Hourly wage $20 with a $.70 shift differential
Must be willing to work overnights, holidays, overtime and weekends
Eligible for benefits on day one:
401(k) plan
Retirement plan
Vacation
Paid holidays
Insurance:
Health
Dental
Disability
Short Term
Long Term
Life insurance
Employee
Dependent
Must be able to pass a pre-employment screening.
Job Type: Full-time
Source: