Production Supervisor – PMX Industries Inc – Cedar Rapids, IA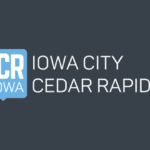 PMX Industries Inc
Full Job Description
PMX Industries is the leading supplier of high quality copper and copper alloys in North America.
Since our founding, we have been committed to continually improving our safety and environmental performance through ongoing training and new technology. Safety is a top priority. PMX employees also have an active recycling program of metals, cardboard, plastic, and paper. We believe there are direct links between worker safety, quality systems, environmental performance, and economic success.
Production Supervisor
Provides direction and coordinates activities of production employees enabling them to reach the daily job objectives, quality and productivity goals, in a safe working environment.
Responsibilities include:
Expected to follow all safety rules and policies and work in a manner that protects themselves and other stakeholders from hazards and injuries.
Ensure all work procedures and practices are in accordance with established safety policies.
Responsible for compliance with all quality efforts in production through proper use of work instructions, processes and procedures.
Supervise workflow; including production schedules, paperwork, housekeeping and waste reduction.
Responsible for establishing and maintaining sound employee relations.
Ensure compliance with production priorities as identified by daily planning process.
Drive data integrity throughout all involved processes, procedures and equipment.
Coordinating efforts between maintenance and production to minimize delays and downtime on machines.
Requirements:
The successful candidate will have:
Three to five years of supervisory experience in heavy industrial machine operation, or equivalent combination of education and experience.
Military supervisory experience a plus.
This is a 12 hour rotating shift, both days 7am – 7pm and nights 7pm – 7am
Job
Benefits include:
401(k) plan
Retirement plan
Vacation
Paid holidays
Insurance:
Health
Dental
Disability
Short Term
Long Term
Life insurance
Employee
Dependent
Must be able to pass a pre-employment screening.
Click the apply button above to be considered for this exciting opportunity.
Job Type: Full-time
Source: