Project Support Technician – Circle Computer Resources – Cedar Rapids, IA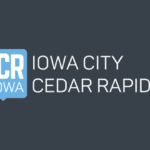 Circle Computer Resources
Full Job Description
Project Support Technician
*
BUSINESS UNIT*: Service Delivery
FUNCTION: ConstructEdge
REPORTS TO: Service Delivery Manager
CLASSIFICATION: Non-Exempt
LOCATION: Cedar Rapids, IA (on-site position)
EDUCATION: Industry standard technology certifications
EXPERIENCE: 1 year experience preferred
This position will be Monday – Friday, 10:00am to 6:30pm.
Who We Are Looking For
ConstructEDGE, a CCR company provides connectivity and other IT solutions to any construction location, no matter how remote or complex.. We are searching for a highly motivated, dedicated, and experienced team member who understands the importance of business relationships to deliver our vision. Who has the ability to adjust quickly to changing conditions, relishes tackling challenges in a fast paced environment and delivers results with confidence, collaboration and determination.
Our ideal candidate thrives in an innovative and agile environment, is a go-getter who works collaboratively and partners across matrixed teams to plan, implement and support our technology by developing strong relationships. This role be responsible for assisting, both within professional and managed services of service delivery. Working with CCR Teams to develop technical and non-technical standards as well as to ensure all projects run smoothly into service operations. Providing assistance to any service desk requests, to be able to deliver the best value to all clients while also providing relevant communication to both internal and external clients throughout the duration of the project.
What You'll Accomplish and Experience
Work within the project's objectives, create schedules and ensure quality control throughout various projects as directed.
Help develop and clarify project scopes, objectives, detailed work plans, resource plans, communications, project deliverables, status reports and budgets as needed.
Coordinate project plans and team assignments, leading and monitoring work efforts, escalating issues when appropriate.
Track key project milestones and adjust project plans and/or resources accordingly to ensure projects are delivered on time, within budget, adhere to high quality standards and meet stakeholder expectations while identifying work required to achieve project deliverables.
Execute project as outlined in Statement of Work.
Provide service desk support for client sites and field technicians.
Instruct users on appropriate action regarding solutions to problems and maintenance through excellent written and oral communication skills.
Work with Managed Services group on daily prioritization of tickets and client escalations.
Use and maintain tools and documentation (knowledge base, FAQs, WIKI, etc.).
Diagnose and troubleshoot equipment, hardware, network, and software related issues in a timely manner.
Research, document and resolve issues to meet SLA requirements and escalate if necessary.
Maintain familiarity with all products and services offered.
Remain current with changing technology.
Troubleshoot system problems and complete repair in a timely and efficient manner, ensuring minimal reoccurrence of the problem and avoid rework.
Prepare and communicate project updates and statuses throughout the project life cycle
Assess out-of-scope work as it occurs and coordinate billing for such items with client and relevant CCR departments.
Required to carry 24×7 on-call responsibilities on rotating basis including weekends and holidays.
Desirable Previous Experience
CompTIA, Network+, and Security+ certifications or comparable operational skills preferred.
Operational experience in analyzing, supporting, and troubleshooting complex issues.
Operational understanding of Network Operations Center monitoring mission critical applications and services.
Basic understanding of wireless network technologies, signal strength, loss of signal, line of sight, interference, etc.
Basic understanding of DNS, DHCP, TCP/IP including IP addressing and sub-netting, and network connectivity, etc.
Basic experience troubleshooting and diagnosing network infrastructure issues.
Basic understanding of routing and switching.
Maintains current knowledge of key technical skills (analysis, design, etc.) related to services being delivered.
Operational knowledge of Project Management principles and methodologies.
Strong planning & organizational skills.
Strong knowledge and background of all CCR service delivery as pertaining to service implementation and functionality.
Strong level knowledge of Microsoft Office Suite (2010 or higher).
Strong problem solving, analytical, and decision-making skills to facilitate projects from beginning to end.
Maintain composure when faced with conflict and adjust quickly and effectively as team role changes.
Review and analyze project status using tools, dashboards, and reporting to ensure project requirements are met.
Why CCR
CCR is a privately held corporation that was founded in 1986 that provides technology services to large and small businesses nation-wide from our location in Cedar Rapids, IA. Our achievements include:
Top quartile revenue growth for each of the last 5 years as per the worldwide Service Leadership Index® precision benchmark.
Nationally recognized as "Great Place to Work" – 6 years in a row
10-years consecutively listed on Inc. 5000 – Fastest Growing Privately Owned Companies in America
7-year consecutive top 100 listing on MSPMentor 501 internationally
Nationally awarded Platinum HireVets Medallion (2021, 2020)
Finalist or Winner from Technology Association of Iowa for the following:
IT Service Provider of the Year (2021, 2020, 2019, 2018, 2017, 2016, 2014, 2013)
Top Growth Company of the Year (2017)
Best User of Technology (2015)
Technology company of the year (2015, 2014, 2013)
Learn more about CCR and our values: https://ccr.net/about-us/
CCR offers a unique work-life balance and environment. Our competitive benefits package includes free daily lunch for employees, gym membership reimbursement, health, dental, and vision insurance, paid time off and paid holidays, a 401k program, quarterly profit sharing, short & long term disability and life insurance and lots of development opportunities to help you grow your professional career.
Learn about our culture: http://reviews.greatplacetowork.com/circle-computer-resources-inc.
Job Type: Full-time
Source: