Real Estate Broker in Charge – Iowa – USREALTY.com, LLP – Abodehq.com – Cedar Rapids, IA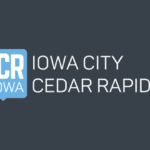 USREALTY.com, LLP – Abodehq.com

Job details

Salary
Up to $100,000 a year
Job Type
Part-time
Contract

Qualifications

Real Estate Broker License (Preferred)
Benefits

Pulled from the full job description
div{margin-right:0.5rem;margin-bottom:0.5rem;}]]>
.ecydgvn1{margin-top:0.5rem;margin-left:0.5rem;max-width:100%;}]]>
Professional development assistance
Full Job Description
This is your opportunity to receive multiple streams of income with your license by collecting a percentage of our automated online revenue operated by headquarter staff supporting your license while you optionally continue to work your existing local license. Earn additional commissions and bonus' with the option to build a team doing the same for you! We'll pay for you getting additional state licenses to duplicate these streams of income in additional states as well!
By joining our premier real estate technology company in high-growth mode, you'll broaden your career and your reach! USREALTY.com is expanding rapidly and has a unique opportunity for an experienced and responsible licensed broker.
The ideal person should be self-driven, responsible and have a consultative style. Experience and good judgement are required, Diligence and accuracy are vital to this role. We need individuals who are knowledgeable about transactions and industry requirements.
We are looking for tech-savvy quick responders who are precise, outcome focused, predictive thinkers. Must be articulate over email! Your role includes building quick rapport for online and social interactions, email follow-up, remote listing presentations, and shepherding listings to close. We want you to foresee potential transactional concerns and help deliver smooth closings.
Compensation is a combination of base with a percentage of sales with no ceiling on income. You can make a part-time up to a full-time income based on your desired involvement.
We look forward to hearing from you.
Compensation:
Commission percentage of online web sales up to $100,000 (Including opportunities for additional commission leads and bonuses)
Responsibilities:
Answer inbound emails from prospective buyers/sellers
Perform follow-up emails and schedule calls in a timely manner
Achieve company provided performance targets
Rigorously follow-up with leads in your pipeline – provided by the company
Developing business opportunities within specific geographies
Stay fully abreast of the evolving real estate market
Learn and apply vital leadership skillsets in a team environment
Participate in regular training and education requirements
Qualifications: Love people and are competitive Passion for selling * Enthusiastic with excellent people skills*
Self-Motivated and independent
Extremely strong phone skills: ability to set and close appointments over the phone
Ability to guide transaction solutions over email
Be a team player who thrives where their activities directly affect the bottom line
Ability to convey sharpness and passion in your role
Ability to communicate effectively (oral and written)
Willing to learn and become an authority figure in this industry
About Company
USREALTY.com, LLP is the Top Flat Fee Real Estate Firm by coverage in the world.We have been featured in Inman News, Wall Street Journal, Fox News and many other publications.*
Job Types: Part-time, Contract
Pay: Up to $100,000.00 per year
Benefits:
Flexible schedule
Paid time off
Professional development assistance
Schedule:
Supplemental Pay:
Experience:
real estate license: 2 years (Required)
License/Certification:
Real Estate Broker License (Preferred)
Work Location: One location
Hiring Insights
Hiring 1 candidate for this role
Job activity
Posted Today