Risk Manager – Circle Computer Resources – Cedar Rapids, IA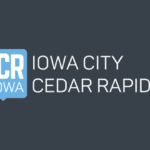 Circle Computer Resources
Full Job Description
Risk Manager
Who We Are Looking For
CCR builds and delivers innovative technology solutions and products for partners local and across the globe.
We are searching for a highly-motivated, dedicated, and experienced team member who understands the importance of business relationships to deliver our vision. Who has the ability to adjust quickly to changing conditions, relishes tackling challenges in a fast paced environment and delivers results with confidence, collaboration and determination.
Our ideal candidate thrives in an innovative and agile environment, is a go-getter who works collaboratively and partners across matrixed teams to plan, implement and support our technology by developing strong relationships. This role is responsible for identifying, assessing, reporting, and disclosing keys risks across the company to ensure that business procedures are in compliance with appropriate regulatory and business standards.
What You'll Accomplish and Experience
Design and implement an overall risk management process for the organization
Review and give assessments of all suspicious account activity
Conduct research into possible fraud and report any findings
Investigate potential risks and assess those risks
Prepare risk reports and educate about the most significant risks
Make risk-avoiding adjustments to current methods to minimize future risks
Create business continuity plans to limit risks
Conduct compliance and policy audits
Review any new major contracts or internal business proposals
Build risk awareness amongst staff by providing support and training
Manage and maintain records of insurance policies and claims
Desirable Previous Experience
Strong working knowledge of risk management and previous experience work with risk
Excellent analytical and problem-solving skills
Proficient in Office 365 with a high level of knowledge within Excel.
Excellent commercial awareness
Ability to analyze data and have a strong attention to detail
Curious and self-motivated to dig in and fully understand business processes
Excellent planning and organizational skills
Ability to understand broader business issues
Excellent presentation skills
Excellent interpersonal and communication skills
Why CCR
CCR is a privately held corporation that was founded in 1986 that provides technology services to large and small businesses nation-wide from our location in Cedar Rapids, IA. Our achievements include:
Top quartile revenue growth for each of the last 5 years as per the worldwide Service Leadership Index® precision benchmark.
Nationally recognized as "Great Place to Work" – 6 years in a row
10-years consecutively listed on Inc. 5000 – Fastest Growing Privately Owned Companies in America
7-year consecutive top 100 listing on MSPMentor 501 internationally
Nationally awarded Platinum HIRE Vets Medallion (2021 and 2020)
Finalist or Winner from Technology Association of Iowa for the following:
IT Service Provider of the Year (2021, 2020, 2019, 2018, 2017, 2016, 2014, 2013)
Top Growth Company of the Year (2017)
Best User of Technology (2015)
Technology company of the year (2015, 2014, 2013)
Learn more about CCR and our values: https://ccr.net/about-us/
CCR offers a unique work-life balance and environment. Our competitive benefits package includes free daily lunch for employees, gym membership reimbursement, health, dental, and vision insurance, paid time off and paid holidays, a 401k program, quarterly profit sharing, short & long term disability and life insurance and lots of development opportunities to help you grow your professional career.
Learn about our culture: http://reviews.greatplacetowork.com/circle-computer-resources-inc.
Job Type: Full-time
Source: