SALES REPRESENTATIVE – Aspen Exteriors – Cedar Rapids, IA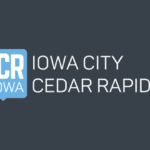 Aspen Exteriors
Job details
Salary
$60,000 – $160,000 a year
Number of hires for this role
6
Qualifications
Driver's License (Required)

outside sales, not including retail: 1 year (Preferred)
Full Job Description
Be your own Boss with a flexible schedule, working outside!
Due to Crazy Wind/Hail/Tornado storms across the US homeowners need our Help!
Aspen Exteriors has been a leading force within the storm damage restoration industry for 20 years. Our expertise, backed by experience, credentials, and knowledge allows us to advocate for homeowner's offering solutions to getting their roofs repaired and paid for by their insurance companies. We make this a simple and stress-free process, so homeowners can sit back and relax.
Aspen Exteriors is the largest roofing restoration company in Minnesota and a top ranked Nationwide company that continues to grow throughout the country. As we expand our territories across the country, we are adding more Sales Reps to our teams.
Our Aspen Teams have enormous passion for what they do. We take pride in what we do and are considered to be the best in the industry. Every homeowner you work with has no choice but to fix their roof, making this one of the easiest sales as their insurance company pays for it.
RESPONSIBILITIES/QUALIFICATIONS
✔ Work with home homeowners in storm damage areas.
✔ Meet with insurance adjuster on site to discuss scope of damage.
✔ Turn in pics, order form, and adjuster's estimate to our production department.
✔ Enjoy traveling.
✔ Excel at selling face to face with a positive, go getter, energetic, competitive spirit, and confident attitude.
✔ Ability to climb a ladder and get on roofs to take pics of storm damage.
✔ Valid driver's license and dependable vehicle.
✔ Prefer 1-year of outside sales experience or strong customer service background. If not, we also offer an entry level junior sales association position to quickly move you into the sales rep position.
BENEFITS
✔ $60,000 – $125,000 realistic first year income potential with limited experience.
✔ High earning seasoned reps capable of exceeding 6 Figures in year one.
✔ Freedom of your schedule, being your own boss.
✔ Bonuses.
✔ Growth opportunity.
✔ Yearly incentive all expenses paid trip during the winter to 5 Star resorts like Mexico with other top earners.
✔ World class 2-1/2 day training program with immediate support out in the field.
If you believe you are a qualified candidate, let's chat!
Kindly,
Barb Noonan | Hiring Manager
Job Type: Full-time
Pay: $60,000.00 – $160,000.00 per year
Supplemental Pay:
Application Question(s):
We get tons of applicants, so let's not waste each other's time. List all #'s that best describe you.
1. Seriously looking for a new career.
2. I schedule interviews, then ghost the interview.
3. I'm only applying for unemployment benefits.
4. I've applied to many jobs without doing any research on the companies.
5. I've applied to many jobs and have done some research on the companies.
6. I'm eager and available to start a new position within 2 weeks or less and capable of traveling overnight for at least 4-5 days at a time including out of state.
7. I'm a closer and this job excites me!
8. I need an hourly/salary position even if it means I'm in a dead end job.
9. I love 100% commission jobs as my income potential is unlimited.
10. I need a local position without traveling overnight.
11. I LOVE a challenge and I'm not satisfied in my job unless I'm being challenged.
Are you capable of climbing a ladder and walking around on a roof in order to take pictures?
Experience:
outside sales, not including retail: 1 year (Preferred)
License/Certification:
Driver's License (Required)
Willingness to travel:
Work Location: Multiple Locations
Source: