Shop Supervisor – Central Iowa Fencing – Coggon, IA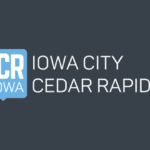 Central Iowa Fencing
Job details
Number of hires for this role
1
Qualifications
Driver's License (Preferred)
Full Job Description
We are seeking a Shop Supervisor to join our team! You will oversee the activities of a team of production workers.
Responsibilities:
Coordinate the daily activities of the production and operation teams
Delegate production assignments to appropriate teams and personnel
Place production orders from customers
Inspect all materials and equipment to detect malfunctions
Adhere to all safety policies and procedures
Driving to pick up various materials for the shop and the fence crews
Bringing used materials from tear out at job sites to the landfill when needed
​Qualifications:
Knowledge of production tools and equipment
Strong leadership qualities
Excellent written and verbal communication skills
Physical Requirements:
Must stand for prolonged periods
Must stoop, bend, reach, walk; perform repetitive motions using hands to grasp, push, pull or do fine manipulations
Must have adequate sight to read blueprints, work orders and other engineering and manufacturing documents
Ability to lift medium to heavy weight up to 100 pounds.
Requirements of the job:
Valid Drivers License with a clean driving record
High school diploma or equivalent
Ability to use basic math, writing, and computer skills
Ability to speak, write, read, and comprehend procedures in English
Ability to safely operate various hand and power tools
Ability to work assigned hours plus overtime as needed
Ability to read a tape measure accurately
Great communication skills
Ability to ask questions and receive constructive feedback
Ability to prioritize to meet deadlines
Job Type: Full-time
Salary: $22.00 – $25.00 per hour
Benefits:
401(k)
Dental insurance
Health insurance
Life insurance
Paid time off
Schedule:
8 hour shift
Monday to Friday
License/Certification:
Driver's License (Required)
Work Location: One location
Job Type: Full-time
Pay: $22.00 – $25.00 per hour
Benefits:
401(k)
Dental insurance
Health insurance
Life insurance
Paid time off
Schedule:
10 hour shift
8 hour shift
Day shift
Monday to Friday
License/Certification:
Driver's License (Preferred)
Work Location: One location
Source: