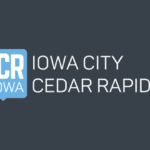 SoilView, LLC

Job details

Job Type
Full-time
Part-time
Temporary
Internship
Benefits

Pulled from the full job description
.ecydgvn1{margin-top:0.5rem;margin-left:0.5rem;max-width:100%;}]]>
.ecydgvn1{margin-top:0.5rem;margin-left:0.5rem;max-width:100%;}]]>
Full Job Description
SoilView is hiring! We're looking for seasonal soil samplers throughout the entire Midwest to join our team for the September-December fall sampling season. Go to www.soilview.com/join-our-team to learn more and to fill out an application.
Samplers will receive a competitive hourly rate of pay with paid training to become experts with our software, technology and the SoilView process. Our samplers clock-in when they leave from their home each day and clock-out when they arrive home. All lodging as well as a per diem is paid for the occasional overnight travel. A company vehicle, ATV and all other equipment is provided to each employee. A cell phone reimbursement and end of season bonus is also available to each employee.
The Fall season typically runs from mid-September-December. You must be able to work 40+ hours a week with overtime pay beginning at 40 hours. This is a physical, fast-paced, outdoor position that involves walking, repetitive bending, and lifting packages that weigh between 25-35 lbs. Applicants must be able to operate vehicles, ATV's, and trailers safely. Qualified applicants must have a valid driver's license that hasn't been suspended in the last 5 years. Applicants must receive satisfactory results from a motor vehicle record check and background check, as conducted in accordance with applicable laws, and must pass a drug screening. Visit www.soilview.com/join-our-team to fill out an application.
Job Types: Internship, Temporary, Part-time, Full-time
Pay: $16.00 – $18.00 per hour
Benefits:
Schedule:
10 hour shift
12 hour shift
8 hour shift
Day shift
Monday to Friday
Overtime
Weekend availability
Supplemental Pay:
Work Location: On the road
Hiring Insights
Hiring 10+ candidates for this role
Job activity
Posted Today