Solutions Architect – Digital Infrastructure – CRST The Transportation Solution, Inc. – Cedar Rapids, IA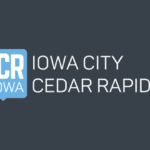 CRST The Transportation Solution, Inc
CRST The Transportation Solution, Inc. is Delivering Promises and Driving Success to Ensure Everyone Has What's Needed to Live and Thrive. Today, more than ever, we are looking for talented individuals who will help us bring this vision to life.

Solutions Architect – Digital Infrastructure
Over the next few years, CRST The Transportation Solution will be implementing significant enterprise wide system and software upgrades. In support of this project, and of future needs, we are expanding our personnel and adding new positions within our Information Technology team, located in Cedar Rapids, IA or Atlanta, GA. We are seeking new IT skills and resources in the areas of help desk technicians, project managers, business process analyst, application administration and software development. It is an exciting time to join an organization who is investing heavily into the future, come and be a part of something big!

Position Summary:
A Digital Infrastructure Architect (DIA) provides the necessary technical infrastructure for the development of new infrastructure technologies and system requirements. DIA must possess a demonstrable knowledge of system and network administration, along with software development. They must be able to work in coordination with the enterprise and attend to their computing needs and requirements.
The DIA will work with the moderately complex systems / infrastructure components and will make or recommend the necessary modifications. The DIA professional will investigate the technical requirements of the overall infrastructure management. It is the DIA's responsibility to oversee the implementation and transition of both operational service and critical support. The architect will take care of complete detail analysis of infrastructure design and security standards.
The architect will document all the work using required standards, methods, and tools – internal & external and best practices. DIA will help develop test plans and verify proper operation of completed system implementations. The DIA will collect performance data to monitor systems. They monitor both resource usage and failure rates of installed systems and provide feedback.

Key Responsibilities:
Design and implement moderately complex computer systems and offer infrastructure services
Address any issues related to Infrastructure & Communication Technology (ICT) and performance
Validate and sign-off on the software and hardware installations, specification, testing and service transition
Guide in project execution through Incident, Change, Release, Problem, Performance, and Availability Management relating to Networking, Compute, Storage, DR and communications
Apart from these tasks, other responsibilities that come under this job purview include the following:

Evaluate System Requirements

Analyze existing systems to ensure that these systems have enough resources and provide the necessary cyber security controls
Overall system performance meets the Users' Experience expectations
Identify the business requirements and will incorporate new hardware, operating systems or connectivity technical requirements / solutions
Work with the other IT teams to evaluate current state and plan and prepare, making recommendations on future state of the computing and network environment

Assess and Assist with Project implementations

Evaluates the new system that has been integrated into the enterprise infrastructure
Keep track of the success of the project, identifying best practices for future implementation
Provide feedback to the enterprise and incorporate all gathered information into future integration plans
Required Skills and Attributes:
Excellent interpersonal, communication, and written skills
Reliable, self-directed, self-motivated
Deliver excellence under pressure
Works well in team environment
Proficient in all Windows environments (Linux a plus)
Proficient in Office Suite
Good problem solving and analytical skills coupled with strong insightful judgement
Education & Experience Requirements:
Bachelor's degree in Information Technology, Computer Science or a related field is a plus.
thorough knowledge of digital networking, system administration, SDLC process, and expertise to analyze / trouble shoot complex infrastructure issues
experience with Networking, Compute, Storage, DR, Communications, Cloud, Web technologies and building enterprise digital architecture
Strong background in designing, integrating, and managing complex infrastructure solutions
Minimum of 4 to 5 years' experience in leading Infrastructure teams and / or Architecting and implementing the transformational enterprise digital programs
Having any of the following certifications would be an added advantage:

Cisco Certified Network Associate (CCNA)
Cisco Certified Internetwork Expert (CCIE)
Microsoft Certified System Engineer (MCSE)
The Open Group Architecture Framework (TOGAF)
Enterprise Architecture Center of Excellence (EACOE)
Service Oriented Architecture (SOA)
To apply please email your resume to nscheib@crst.com.
The CRST core values: Safety at the Core of All We Do – Integrity in Every Decision and Action – Commitment to the Success of Employees, Customers, Agents, Contractors and Communities.

EEO Statement: All qualified applicants will receive consideration for employment without regard to race, color, religion, sex, sexual orientation, gender identity, national origin, disability, or status as a protected veteran.
Source: