Tanning Consultant – Electric Beach Tanning – Coralville, IA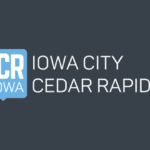 Electric Beach Tanning

Qualifications

Day Shift (Preferred)

Night Shift (Preferred)
Benefits

Pulled from the full job description
div{margin-right:0.5rem;margin-bottom:0.5rem;}]]>
.ecydgvn1{margin-top:0.5rem;margin-left:0.5rem;max-width:100%;}]]>
Full Job Description
This position would involve taking appointments and payment, setting up customers to tan in beds, cleaning beds and rooms after use, and helping customers purchase tanning packages useful for their desired goals.
Staff will be offered free personal tanning benefits and discounts on products. Staff will often have time to study on less busy shifts. One staff member per shift so if you like working alone without having to hold conversation with coworkers, this job is perfect!
Job Type: Part-time
Pay: $10.00 – $12.00 per hour
Benefits:
Employee discount
Flexible schedule
Schedule:
4 hour shift
Day shift
Evening shift
Monday to Friday
COVID-19 considerations:
Our salon emphasizes cleanliness before and after customer use with certified microbe disinfectant. Masks are not required; optional.
Application Question(s):
This job focuses mainly on service with a smile. We try to provide a pleasant tanning experience at every visit. Do you feel comfortable with face to face customer service?
Shift availability:
Day Shift (Preferred)
Night Shift (Preferred)
Work Location: One location
Hiring Insights
Hiring 1 candidate for this role
Urgently hiring
Job activity
Posted Just posted