U.S. Army Intelligence Analyst – Army Recruiting Battalion Minneapolis – Cedar Rapids, IA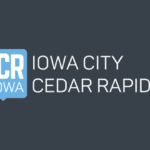 Army Recruiting Battalion Minneapolis
Full Job Description
Know the threat. Defeat the threat. The Intelligence Analyst understands the threat and employs all the intelligence disciplines to anticipate the enemy's next move. You provide decision-makers a holistic picture and assessment of the enemy's capabilities and possible alternative outcomes using premier intelligence analytical tools.

Job Duties:
Prepare all-source intelligence products to support the combat commander.
Assess the significance and reliability of incoming information with current intelligence.
Establish and maintain systematic, cross-reference intelligence records and files.

Training
Job training for horizontal construction engineers requires 10 weeks of Basic Combat Training and 16 weeks of Advanced Individual Training. Part of this time is spent in the classroom and part in the field with on-the-job instructions. Some of the skills you'll learn are:
Critical thinking.
Preparing maps, charts, and intelligence reports.
Military symbology.
Using computer systems.

Compensation:
Paid training
Salary Pay
Housing and meal allowance for full-time positions
30 days of paid vacation each year, in addition to federal holidays
401(K) type savings plan
Full-coverage medical and dental insurance for Soldiers and immediate family members
Low-cost life insurance (up to $400,000 coverage)
Education Benefits (GI Bill) – tuition, housing, and book fees for 36 academic months of college
Tuition Assistance – up to $4500 per year
Student Loan Repayment – up to $65,000 in college loan repayment
Signing bonus – up to $40,000 in cash bonuses

In order to meet the minimum qualifications, you must:
Be under 35 years old.
Be a US Citizen.
Be able to obtain a Top Secret/SCI Clearance.
Have a High School Diploma/GED.
Have no major medical issues.
Have no major law violations (Felony level).

If you are interested in finding out more about this position, please apply now and within 24-48 hours, you will receive an email from our recruiting team, directly.
Thank you!
Anthony DeMuse Sr.
Social Media Recruiting Team
IG @ ssg_demuse (Add me)
Source: