Water Plant Operator I – City of Cedar Rapids, IA – Cedar Rapids, IA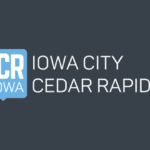 City of Cedar Rapids, IA
Benefits

Pulled from the full job description
div{margin-right:0.5rem;margin-bottom:0.5rem;}]]>
.ecydgvn1{margin-top:0.5rem;margin-left:0.5rem;max-width:100%;}]]>
Flexible spending account
Full Job Description
HOURLY WAGE: New Hire: $24.46 · 1 year: $27.07 · 2 years: $28.68 · 3 years: $30.25
Are you ready to join a collaborative, tight-knit and dynamic team who are passionate to provide safe, clean and delicious drinking water to our community? Are you skilled in problem solving, critical thinking, adapting to change and are detailed oriented? Join our organization today and make a difference in our community and surrounding communities!
What's in it for you?
The City provides outstanding pay, benefits and paid time off. With participation in the Wellness Program, the Choice Family PPO plan cost is only $63.88 per month for 2022!
Additionally we offer:

Medical co-insurance for participating providers of 90% plan / 10% employee
Competitive pay
Iowa Public Employee's Retirement Pension plans (IPERS) (Download PDF reader) with a 9.44% City contribution and 6.29% employee contribution
457 deferred compensation employer match program (City will match up to 0.05% of your annual income each calendar year—learn more here.)
Flexible Spending (Health Care and Dependent Care Accounts- learn more here)
An average of 11 paid holidays per year
Up to $3,000 per year in educational assistance
4 weeks of paid parental leave
Public Service Loan Forgiveness – (The PSLF program forgives the remaining balance on your Direct Loans after you have made 120 qualifying monthly payments while working full-time for a qualifying employer. See more info here. )
Annual pay increases
Typically receive annual cost of living increase depending on budget
100% City paid basic life insurance
Dental, vision, long-term disability, and supplemental life insurance
View our Bargaining Benefits Summaries (Download PDF reader)
Expansive job growth opportunities
Commitment to professional development
Private health & wellness coaching partnerships
Cedar Rapids – Why you should live here!
About the Position:

Operates water treatment plants and remote sites in accordance with Federal, State and Local regulations. Controls, monitors, analyzes, interprets, and evaluates situations and conditions within treatment and distribution processes to comply with Public Water Supply (PWS) Operating Permit, Standard Operating Procedures (SOP), and local policies.
The ideal candidate will possess the following:

Working knowledge of water treatment facilities, equipment, water testing and sampling procedures
Knowledge of laws, codes, rules and regulations pertaining to water treatment operations
Strong attention to detail and plant safety practices
Ability to adapt to changing work priorities
Ability to work overtime, serve on-call/standby and respond to emergency situations as required
Continuous operations; works under minimal supervision; work schedules are pre-established; shift vacancies are filled based on operational need; work is assigned based on operational need; work is repetitive and routine.
Position Schedule: Monday-Friday 4:00pm-12:00am; 12:00pm-12:00am every other weekend
Successful completion of a pre-employment background check, physical examination (if applicable) and drug screen are required prior to employment with the City of Cedar Rapids.


The City of Cedar Rapids does not offer sponsorship for employment authorization.
Examples of Duties / Knowledge & Skills
Operates water treatment plant processes (lime softening, coagulation, chloramine disinfection, pH adjustment, filtration, fluoridation, corrosion control);
Operates remote sites (pump stations, distribution storage, wells, and dam);
Controls and monitors treatment and distribution processes in manual mode or automated mode;
Collects and appropriately logs data from hardware devices and software applications;
Collects, analyzes, and interprets water and other process samples. Makes adjustments;
Anticipates distribution system situations and conditions and adjusts treatment and supply;
Cleans, services and performs Operator level maintenance on equipment and work areas;
Occasionally move up to 55 pound bags of various chemicals;
Troubleshoots equipment and performs Operator level corrections;
Initiates work request for Maintenance level support;
Receives and appropriately logs visitors. Provides safety briefing for new visitors;
Receives shipments and deliveries. Processes slips, tickets, invoices, and other documents;
Monitors and logs daily chemical use and inventory;
Monitors access control and security system and limits entry and access of non-essential personnel;
Successfully completes all required technical, safety and organizational training;
Conducts plant tours;
Performs additional duties not specified above
Minimum qualifications & Requirements
Required Knowledge and Abilities:
Knowledge of water treatment and distribution processes;
Knowledge of computer systems and their application for process control and records maintenance;
Knowledge of safety practices and standards;
Ability to interpret water quality data and adjust treatment set points accordingly;
Ability to safely operate machinery and equipment related to water treatment and distribution processes;
Ability to effectively communicate with general public, service providers, contractors, coworkers, and supervisors/managers;
Ability to work under general supervision and exercise discretionary control over treatment and distribution procedures;

Acceptable Experience and Training:
High school diploma or GED required;
Bachelor's degree, Associate of Arts or Science degree preferred;
Environmental, mathematics, and science course work preferred;
Vocational technical school credits in water treatment/distribution or industrial manufacturing preferred;
Experience working in water treatment or industrial manufacturing preferred;

Required Special Qualifications:
State of Iowa Public Water System Certificate Treatment Grade 1 within twelve months of appointment.
Hiring Insights
Job activity
Posted Today