ACT Offers Free Resources for Students & Workers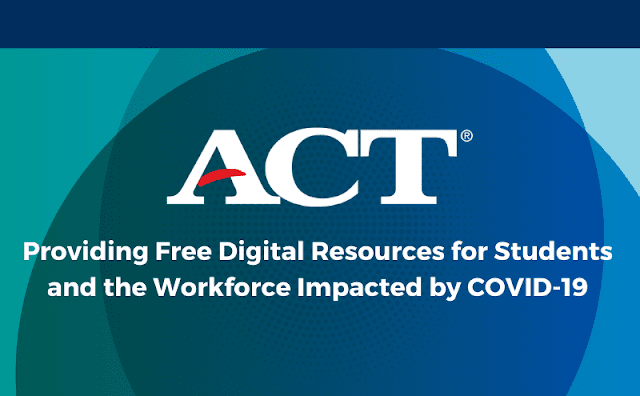 ACT, a trusted nonprofit partner serving schools and workplaces around the world, announced today a broad-based effort to provide free digital learning and workforce resources to assist students, teachers, schools and workers impacted by COVID-19.
"ACT is driven by our mission and unique abilities to serve students across the learning lifecycle with solutions that meet their individual learning styles, and to serve families who are grappling with the difficulties caused by school closings, the sudden shift to online learning, disruptions in college planning and career uncertainties created by record job losses," said ACT CEO Marten Roorda. "Our organization has devoted itself to helping people succeed in school and in the workplace over the past six decades. Today is no different. We remain committed to supporting learning and workforce development through the most innovative educational technology and proven solutions."
The free ACT resources are part of ACT's commitment to serving community needs during this challenging time. The resources are adaptable for use in the home, through online learning and in workforce settings.
See full story at ACT.org